Is it your dream to work with Indigenous children, youth and families? Are you already working in the community and want to further your education? Douglas College's Indigenous Pathway can help you do both.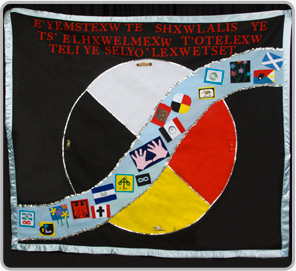 Strengthening Family Spirit:
Learning From Our Elders
— E'yemstexw te shxwlalis ye ts'elhxwelmexw
t'ot elexw teli ye selyo'lexwetset
To listen, click below:
---
This unique, 16.5-credit pathway allows you to learn directly from First Nations and Métis elders from different territories, study part-time while you work, and get hands-on learning with a 145-hour practicum in the field.
Program Options
How does the Indigenous Pathway work? The Indigenous Pathway is made up of four courses. You can earn credits towards:
Best Instructors
Courses are taught by First Nations, Métis and non-Indigenous Allied faculty with elders' support. Courses are developed with the guidance of our partners at Vancouver Native Health, Elders and our Advisory Circle members. 
Read Faculty and Elders biographies
Courses Offered
For more information on the courses we offer, please see:
Student Success Story
Child and Youth Care Diploma grad works as an Indigenous Connections Worker.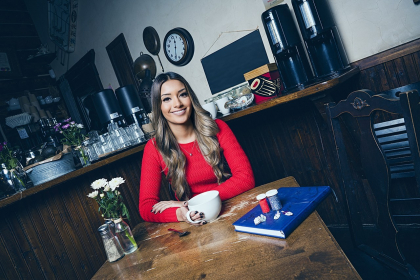 Gain Competitive Skills
Sonia chose the Aboriginal Stream to help her understand the unique needs of her "families."
Want More Information?
For information about admission requirements, courses, intake dates and more, contact us by email through the link below.

Email Us