Calling all Global Citizens!
GE offers a ton of chances to get involved and be the best Global Citizen you can be! Check out the contests we have running this semester. There are opportunities to win gift cards and tuition support!
Contests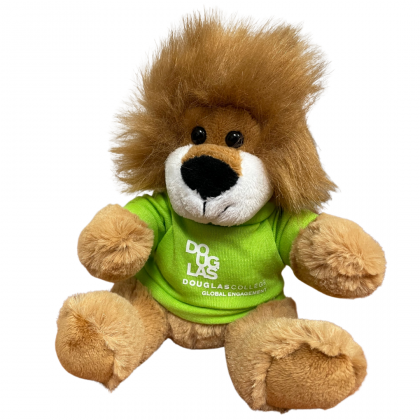 March 1 - March 14 at 12pm
Get those travel photos ready, Snapshots is back! Enter and you have a chance to win an exclusive Roary plush!
How to enter:
Submit your favourite travel photo from a staycation or a trip abroad! Also include a short paragraph about what the photo or travelling means to you.
Send us the location of where the photo was taken and your student number to studyabroad@douglascollege.ca
If you have any questions, please email studyabroad@douglascollege.ca.
Voting will take place in person on March 16 10am-2:30pm in Coquitlam atrium and March 17 10am-2:30pm In NW concourse.
Everyone who votes is entered in a draw to win a pair of wireless earbuds.
RULES 
-Winners cannot have won in last two previous semesters.
-If winner does not want Roary they can receive a pair of wireless ear buds instead.
January 10 - 14!
Click links and find Roary!
Navigate through the GE section of the website and search for the picture below! Once you find the picture, take a screenshot and email studyabroad@douglascollege.ca (sorry, this one doesn't count!).
Make sure to check out all the pages - the more Roary's you find, the more chances you have to win some wireless earphones (send separate emails with all of the Roary's you find)!
If you have questions, email studyabroad@douglascollege.ca.