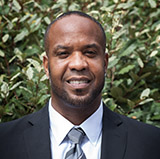 My Story
I started at Douglas College as a Sports Science student in 1999. I chose Douglas College because of its great Sports Science Faculty and program that offers university transfer course credits.
By 2000, I was working in the Athletics department. Believe it or not, my first role at Douglas was as Webmaster! The Athletics Director at the time hired me to build and develop the first Royal Athletics Website. I was working 5 hours a week, which worked perfectly while I was completing my academic studies and competing on the varsity basketball team.
My Career
Hosting the National Championship was one of the most interesting projects in my career and in our department. It served as an opportunity to engage and collaborate with various departments and academic disciplines at the College. I also had the opportunity to be involved with the Bachelor of Physical Education and Coaching degree proposal to the Ministry of Education. It was a very rewarding and inspiring experience working closely with the Sports Science Faculty and witnessing the tremendous amount of work, effort, expertise of the faculty.
My Growth
I've had so many career development and training opportunities at Douglas College. Overall, Douglas provides me with an opportunity to develop my leadership skills and ability by creating a space and an environment that encourages personal and professional growth. Douglas offers a wealth of courses and programs to ensure we (employees) are equipped with the necessary skills and tools, in enhancing the college experience for the student first, then as an organization. For example, I had the opportunity to attend courses on Mental Health First Aid, Suicide Prevention, Respectful Workplace, etc. I am also currently involved in the Administrator Professional Development program through Vivo and had the opportunity to attend the National Association of Student Personnel Administrator Conference, which allowed me to gain in-depth perspective on the student experience at post-secondary institutions.
My Inspiration
What I do inspires me to come to work every day - working with the Athletics team to develop and foster an environmental for growth to inspire all students, not just student-athletes – that is what we do and that is what I love to do.