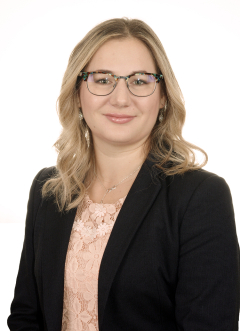 Paula Felix is the Self Employment Program Business Advisor at Douglas College, assisting entrepreneurs with their business start-ups. She has a background in business finance, specializing in business start-ups, financing, cash flow planning, and business plan development. Paula has a bachelor's degree from the University of British Columbia, with a focus on International Relations and Trade, Spanish and French.
Paula worked in commercial lending and business consulting for almost a decade, including at the Bank of Montreal and Business Development Bank of Canada, where she assisted hundreds of entrepreneurs with their business journey, including new to Canada entrepreneurs. Driven by the passion for empowering others, Paula has been involved in many community projects, such as volunteering as a Business Mentor with Futurpreneur Canada, serving as Treasurer of the local Chamber of Commerce, and English language tutoring to adult newcomers to Canada.
Personal motto: "The biggest obstacle in the way of success is ourselves".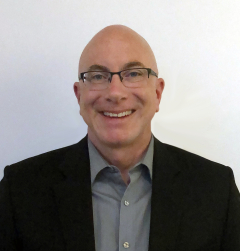 John Harrison is a skilled Sales and Management Professional with over 30 years of leadership experience across a wide variety of industries. John has been involved with several chain restaurants such as The Keg Restaurants (Canada & Australia), Earl's Restaurants, Cactus Club Café, and the Hog's Breath Café (Australia). He has also served in management roles within several multinational corporations such as Grant Thornton, Aegis Investment Management, South Pacific Hotel Group, and Dynamark Security Systems while opening different venues across Canada, the United States, Australia & China.
John is an accomplished instructional designer and trainer having created and facilitated workshops and training solutions for a wide variety of organizations, across many different sectors including the Vancouver School Board, the BC Safety Authority, the Surrey Board of Trade, the Ismaili Business Council of BC, SAAB Technologies, and the Women & Children's Hope Foundation… to name just a few. 
Currently, John is serving as a Community and Contract Services Programmer with the Training Group at Douglas College managing several employment and workplace-training projects including the Peter Legge Institute for Sales Excellence.