We are a team of professional staff members dedicated to helping prospective domestic students achieve their academic, professional and personal goals. If you are an international student, please contact Douglas International.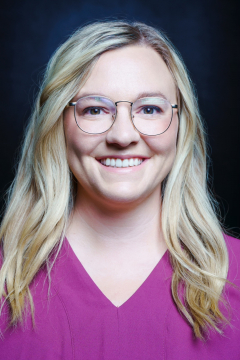 Bailey DeBruin-Stam (she/her), Student Recruiter Advisor 
Lower Mainland regions: Coquitlam, Fraser Valley, Port Coquitlam, Port Moody, Richmond, & Vancouver
BC regions: The Okanagan, The Kootenays
Bailey was born in Washington State, where she began her post-secondary education at Bellingham's Western Washington University. In 2012 she moved to Toronto to study disability, first at Centennial College, and then completing her Bachelor of Arts in Disability Studies at Ryerson University. Upon returning to the west coast, she received a Post-Degree Diploma in Applied Behaviour Analysis at Douglas College. Bailey is passionate about post-secondary education and ensuring it is both accessible and inclusive for all students. 
Contact Bailey at 263-428-4771 or debruinstamb@douglascollege.ca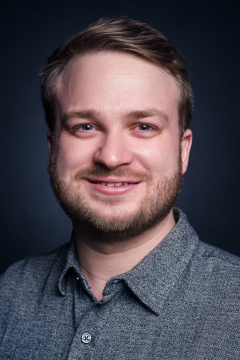 Blair Smith (he/him), Student Recruiter Advisor 
Lower Mainland regions: Delta, Langley, North Vancouver, Maple Ridge, Pitt Meadows, Surrey, & West Vancouver 
BC regions: The Central, Northwest & Northeast
Blair grew up in Southwestern Ontario and made the move to Vancouver to complete a Bachelor of Arts in History and English at The University of British Columbia. While at UBC, Blair was heavily involved in campus life and student leadership opportunities like Orientation, the UBC Intramurals events team, and Residence Life. He continues to bring the passion for the student experience and campus community building he developed through these opportunities to his role as Student Recruiter Advisor. He is excited to talk with you about academic and student involvement opportunities that can help you meet your goals here at Douglas College.
Contact Blair at 604 777 6095 or blair.smith@douglascollege.ca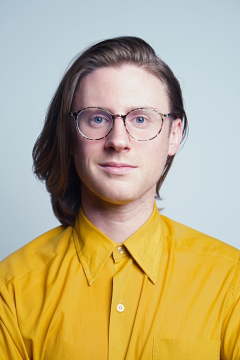 John Kinsley (he/him), Supervisor
Lower Mainland regions: Burnaby and New Westminster
BC regions: Vancouver Island & Sunshine Coast
John grew up in the Cowichan Valley on Vancouver Island. Being from a smaller community, he wanted to explore beyond the bounds of Vancouver Island. He moved to Vancouver and completed a Bachelor of Communication Studies at Capilano University. As a student, he became immersed in the campus community. As the Supervisor of the Future Students' Office at Douglas College, John is responsible for implementing and developing recruitment and conversion programming. He love's exploring the academic and student-leadership opportunities available to prospects and supporting them in finding the program that best suits their needs.
Contact John at 604 527 5832 or john.kinsley@douglascollege.ca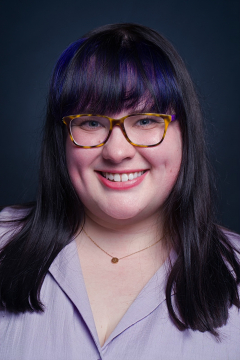 Sarah Willson (she/her), Associate Student Recruiter Advisor
Sarah grew up in Maple Ridge and Cowichan Bay on Vancouver Island before moving to Victoria to complete her Bachelor's degree in History and Medieval Studies at the University of Victoria. There she was involved in many aspects of student life, from being a Community Leader (resident advisor) to a Campus Tour Guide. Sarah also was a part of an international exchange during her undergraduate degree and worked as the Canadian Student Ambassador for her university. All of these opportunities helped solidify her passion for working in post-secondary and enhancing the student experience. When not working, Sarah can often be found wandering around book stores with a too big cup of coffee. She looks forward to meeting you and helping you achieve your academic goals!
Contact Sarah at 236-428-4792 or sarah.willson@douglascollege.ca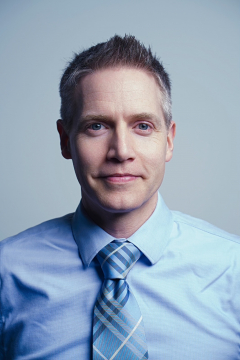 Eric Glanville (he/him), Manager
Eric was born and raised in Burnaby, B.C., and completed his undergraduate degree in Psychology at Simon Fraser University and later his Master's Degree in Leadership from Royal Roads University. As a student leader, he produced freshmen orientation programs, campus spirit events, and Western Canada's largest outdoor dance party. Eric has spoken about academic and professional success strategies with more than 75,000 students at high schools, colleges and universities across the province. As the Manager of the Future Students' Office, Eric is responsible for prospective student recruitment and conversion programs. He loves meeting new students and helping them define and achieve their personal and professional goals.
For general inquiries, please email information@douglascollege.ca.