A successful business manager requires a well-rounded set of skills to guide businesses and organizations of all sizes towards their strategic goals. The Business Management Department has a comprehensive set of courses to help you build the skills sets you need for careers in business management, human resources, operations management, entrepreneurship and small business management.
---
All the certificates and diplomas in the Business Management department are built around a set of core courses that introduce you to the major areas that make up a comprehensive business education.
By starting with these core courses you can determine the areas of most interest and relevance to you and then choose a program specialized in the area most suited to your needs and personal career plan.
Core Courses
These major areas include:
Management
Marketing
Accounting
Economics
Computer Science
Law, Mathematics
Communications
Business Ethics
Gain Competitive Skills
In today's business environment a business manager requires a solid grasp of the concepts and technical skills learned in Accounting, Mathematics, Law, Human Resources, Ethics, Operations and Marketing courses. A business education also requires the development of a comprehensive set of skills including: Writing, Oral Presentations, Decision Making, Case Problem Analysis, Mathematics and Quantitative skills, Teamwork, and effective Interpersonal Skills.
Best Instructors
Business management instructors are as diverse as your interests, with varied backgrounds in general business, financial services, retail, manufacturing, operations and commercial law. They have many years first-hand experience in the business sector and make their classes relevant to the real world of work. Learn more about our faculty members.
Hands-On Experience
 Most business management classes include cases studies emphasizing the application of concepts and technical skills in the analysis of actual business situations and the development of realistic solutions to real-world problems.
Certain Business Management programs are eligible for the Co-operative Education Program. Put your skills to work with the Co-operative Education Program and gain paid, full-time work experience, and College credit.
Student Success Story
Business Management student to put her (beauty) mark on the business world.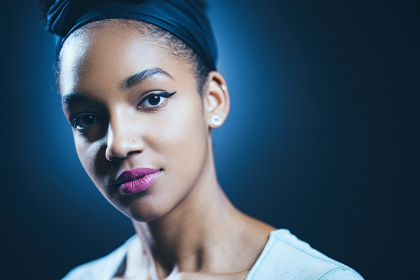 BUSINESS MANAGEMENT PROGRAMS
Business programs share core courses with all other programs in the Faculty of Commerce and Business. If you develop a passion for another discipline you can switch to a different diploma program for your second year –such as Accounting Management, Financial Services, Marketing, Computing Science or Economics. If you like the direction you are headed you can continue to take courses in commerce and business in the following programs:
Want more information?
For information on admission requirements, courses, intake dates and more, visit the Program and Course Catalogue.
Read More