Calendar of Arts Events WINTER 2022
The Department of Music, proudly presents the Arts at One Concert Series.
Join us Thursdays at 1pm in the Laura C. Muir Performing Arts Theatre for this free concert series.
Upcoming Concerts:
If you are a performer interested in sending a proposal for a future concert series season, please contact the Arts Events Officer.
The Departments of Theatre and Stagecraft & Event Technology proudly present:
The Ash Girl by Timberlake Wertenbaker
Directed by Kathleen Weiss and Thrasso Petras
Wednesday March 8 - 17 Studio Theatre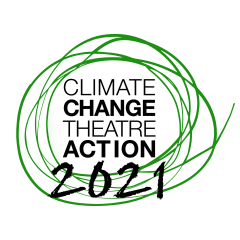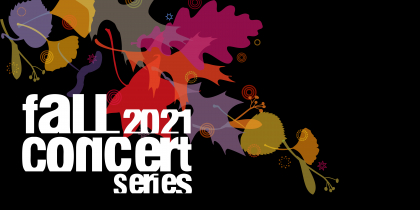 The Department of Music and Music Technology Diploma proudly present:
November 27 Douglas College Choirs in Concert (7:30pm) Tickets $15/10
November 29 Douglas College Jazz Band with Guests (7:00pm) Tickets $15/10
December 1 Douglas College Band and Percussion Ensemble (7:30pm) Tickets $15/10
December 2 Fusion Fest 21 (7:00pm) Free Admission
December 3 Composition Concert (7:30pm) Free Admission
Tickets available through Eventbrite:
Full details can be found on our Music Concerts page.
In partnership with David Suzuki Foundation, The Amelia Douglas Art Gallery Presents:
ART FOR CLIMATE JUSTICE
Nov 9 - Jan 27, 2022
For more information:
Coming soon:
THROUGH THE NURSES' LENS
February 1 - May 3, 2022
A photo exhibit of Nurses' experience of working through a global pandemic.
Douglas College Student Writing Contest: Looking at Climate Change
FIRST PRIZE: $150
SECOND PRIZE: $50
THIRD PRIZE: $50
In late August and early September of 2022, The Faculty of Language, Literature, and Performing Arts (LLPA) will showcase student and faculty perspectives on the theme of climate change. To engage in this showcase, the Creative Writing Department is hosting a Writing Contest.
The interpretation of the theme of climate change is open. Contest entries might explore the impacts of global warming, extreme weather, resource shortages, social inequities, the global pandemic, land and water protection and climate justice.
Contest entries can be in any of the following genres:
Poetry or Song Lyrics, up to 4 entries
Playwriting Monologue or Scene, one entry, up to 4 pages
Fiction, one entry, up to 1,500 words
Personal Narrative, one entry, up to 1,500 words
Deadline: March 21, 2022
How to Enter the Contest:
· Entries can be emailed to Creative Writing professor, Amber Dawn, at upfolda@douglascollege.ca
· Include "Climate Change Writing Contest" in the subject line of the email
· Include your Name and Douglas College Student Number in the body of your email
· Submit your writing entry as a word doc or PDF attachment, only