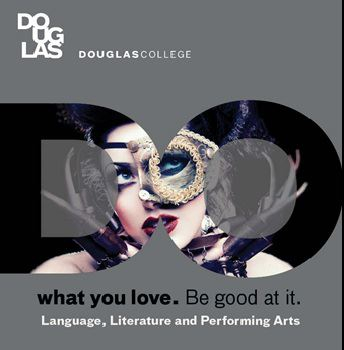 Douglas College Performing Arts
Douglas College offers a range of Theatre, Music, Creative Writing and Amelia Douglas Art Gallery events that are open to the public.
For more information about programs in the performing arts at Douglas College, please visit the Faculty of Language, Literature, and the Performing Arts 
Calendar of Arts Events SUMMER 2022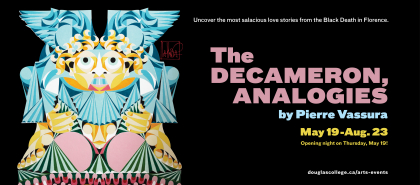 The Decameron, Analogies by Pierre Vassura
May 19 - August 23, 2022
About the Exhibit:
Uncover scandals of desire from the time of the Black Death in Florence, Italy. The Decameron, Analogies takes its name from the 14th-century novella collection by Italian writer Giovanni Bocaccio. Inspired by the erotic passages of Boccacio's work, Vassura's 20-painting collection uses bold shapes and vibrant hues to portray lustful encounters in motion. These scenes range from innocently salacious to starkly immoral as they resurrect lovers and suitors from centuries gone by. Also featured are four terracotta statues showcasing Pierre's visual style in three dimensions.
About the Artist:
Pierre Vassura (1935) is an Italian born creator with over 50 years of experience in visual arts. After growing up in the pottery-abundant city of Faenza, Pierre lived all over Europe as a ceramics designer and engineer before settling in Vancouver, where he branched into enamel paintings on poster board. Through his self-developed signature style, "analogical formalism," Pierre uses vivid geometric abstraction to paint analogues of the old stories that inspire him. Past exhibits of his include Pierre Vassura: New Work 1983 – 2018 (2018) at the Richmond Art Gallery and Polychromatic Analogies: childhood theatrical and literary memories (2020) at the Queen Elizabeth Theatre. Follow Pierre's work at vassuraanalogyart.com or on Instagram @pvassura.
Watch a 5 minute clip about Pierre Vassura's work:
https://www.youtube.com/watch?v=P7Pl6XW66hs
Coming September 13, 2022:
Daniil Alikov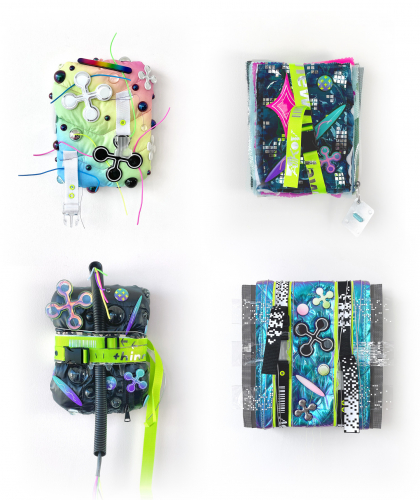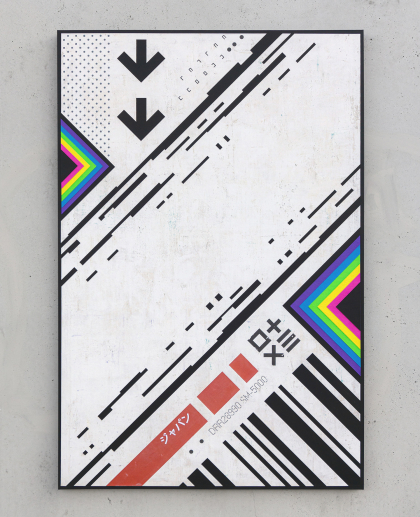 Afternoon Concert Series
CALL FOR PERFORMERS
DOUGLAS COLLEGE CONCERT SERIES

The Performing Arts departments at Douglas College Performing Arts are looking for musicians and/or musical groups interested in performing as part of the 2022/2023 afternoon concert series.
The concert series offers free weekly concerts during the fall and winter semesters for our students, staff and community members. The series features professional musicians based in Metro Vancouver as well as students from the Douglas College Music Department. Each concert includes a performance of up to 40 minutes and a 15-minute talkback.
The intention of this concert series is to provide exciting performances from engaging and innovative artists for our audiences. We also want our students to learn about the artistic process and the lived experience of professional artists through storytelling and/or a Q&A. Submissions that demonstrate skill and expertise in this area will be prioritized.
We also strongly encourage applications from members of communities that are marginalized and/or that experience barriers including those identifying as Indigenous, Black, people of colour, LGBTQ+. We invite applicants to self-identify in their application if they feel comfortable doing so, as priority will be given to these individuals or groups.
Douglas College is committed to paying artists a fair fee for their work. In the spirit of transparency, we would like to share that our base fee is $250 per performer.

If you have questions regarding the application process and the concert series, please contact Jacci Collins, Arts Events Officer, at artsevents@douglascollege.ca.
Fill out our online application here:
https://douglascollege.qualtrics.com/jfe/form/SV_8qUMDBQ4b5pmu6W