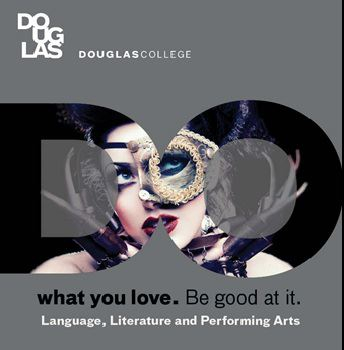 Douglas College Performing Arts
Douglas College offers a range of Theatre, Music, Creative Writing and Amelia Douglas Art Gallery events that are open to the public.
For more information about programs in the performing arts at Douglas College, please visit the Faculty of Language, Literature, and the Performing Arts 
Arts in the Afternoon - All shows are in the Laura C. Muir Theatre + begin at 3pm. Performances are FREE and no tickets required.
The Student Showcase features our very own Douglas College Music students performing a set curated by our Music Faculty.
Amelia Douglas Gallery
Please join us for the opening reception at 5pm on December 1st in the Amelia Douglas Gallery, followed by an artist talk at 7pm!
Admission is free. 
THE ARTIST
Michael Edmund Ray
Born in Ontario Canada and raised from a young age in British Columbia. Michael graduated public school in Langley and followed this with a formal education in Fine Arts at Langara College in Vancouver, British Columbia.  He then designed children's playgrounds for 5 years which was followed by a career in the private and public business sectors.
His work is predominantly carved from local stone and wood. Natural figurative forms of the Northwest capture his imagination as demonstrated by the work presented here.
Exhibitions have included the Ranger Gallery in Harrison Hot Springs, the Hope Art Gallery in Hope, B.C. and the Chilliwack Cultural Center in Chilliwack, B.C. Work displayed at the Pacific National Exhibition received a wood best in show award.
THE EXHIBITION
Explore Nature in the Northwest