The Douglas College Innovation Hub is an applied research and innovation center that provides dedicated access to specialized technology, equipment and expertise to local community partners and businesses. Our vision is to work with our community while offering practical experience for our students.
What's in the Hub
We are equipped with dozens of state-of-the-art technologies and programs:
3D printers
Engineering machine lab – parts manufacturing
(Laser-Jet Cutter, Waterjet, Lathe, CNC, Welder and more)
Robotics Prototyping Lab
(Signal Generator, Voltmeter, Soldering and more)
Computer-Aided Design Software (AutoCAD)
Computer Game Design Software (Unity)
Signal Processing Software (MATLAB)
Technology and Human Performance Equipment
(Forceplate, Accelerometers, Force gauges, heart rate monitors and more)
Businesses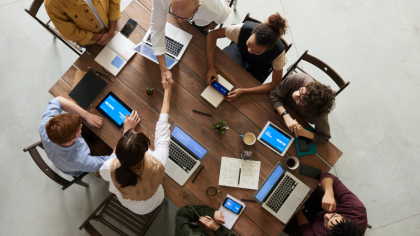 Partner with us!
Decrease your research and design costs and increasing efficiencies and productivity by partnering with the Douglas College Innovation Hub. We will connect you with leading experts in the fields of engineering, computing science, and human performance.
Our specialized technologies can help build a device that will address a specific need in an organization and increasing their competitive advantage.
To partner with us, email Research and Innovation Office.
Students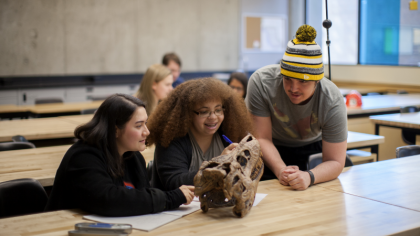 Become a Research Assistant or Research Ambassador!
Get involved in an Innovation Hub research project to gain valuable career experience working alongside faculty experts and building strong connections with potential employers.
To search current opportunities, visit the Douglas College Career Site to look for current job openings. In the keywords field search, "Student Research Assistant" or "Student Research Ambassador." 
Faculty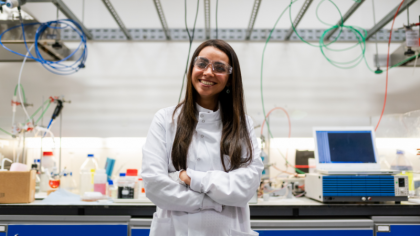 Calling all faculty experts!
Join the Innovation Hub Faculty Experts database to lend your expert knowledge to research projects.
Douglas College faculty members interested in providing their expertise to Innovation Hub projects can contact Research and Innovation Office.