Appointed and Elected
Danna Domasig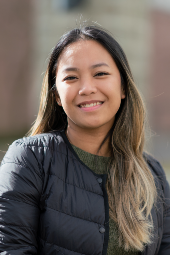 Danna Domasig, student appointed, is a third-year student in the Bachelor of Science in Nursing program. She is committed to advocating for students and aspires to be a successful nurse in the future, hoping to make a change in her community.
With a deep-rooted passion for both her studies and community building, Danna served as the Coquitlam Campus Representative and then as the Director of Membership Development with the Douglas Students Union for three years where she also served as the Staff Relations Officer.
Wanting to help strengthen the community at Douglas College, she worked as a Student Assistant for the Student Life Department where she worked as an EDGE planner and briefly helped with the Volunteer Program. She was also a Research Ambassador, promoting and supporting research in the Health Science Faculty. Danna currently works as a Coordinator for the BSN Peer Mentorship Program, where she helps facilitate a space for support and engagement within her program.
Ava Ferenc
Ava Ferenc, student appointed, is a third-year student pursuing an Associate of Arts in Environmental Studies. She hopes to provide a student perspective to the Board of Governors and make Douglas College a welcoming place for all students. Ava aspires to promote environmental sustainability in her future career and hopes to make a positive impact on her community.
In her role as the Director of College Relations at the Douglas Students' Union, she ensures that the voices of students at Douglas College are represented at every level of governance and is the Local's representative for the British Columbia Federation of Students.

Adel Gamar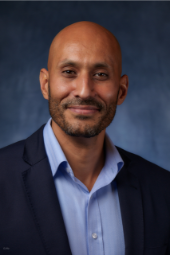 Adel Gamar, Ministry appointed, is cofounder and CEO of GLG Ltd., a boutique firm specializing in adaptive leadership, organizational strategy and change management. Mr. Gamar has advised senior leaders of Fortune 500 companies, nonprofit organizations and governments worldwide. He served as Education Specialist at UNESCO and Policy Fellow at Harvard Law School. While at Harvard, he taught adaptive leadership and negotiation.
He is currently an Adjunct Professor at UBC Sauder School of Business where he delivers executive programs in adaptive leadership and collaboration. Mr. Gamar served on the boards of Coquitlam Foundation and Boston-based Knovva Academy. He is cofounder of Gamar Foundation, a nonprofit that aims to inspire, empower, and connect young people to enhance the public good in their communities. He holds an MPA from Harvard and a B.Ed. from the University of Calgary.

Brian Haugen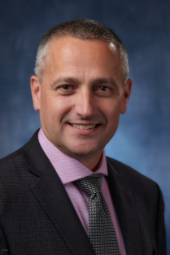 Brian Haugen, Ministry appointed, works as a Director at International Union of Operating Engineers. He has many years of post-secondary education experience working both in the public and private sectors in British Columbia. Prior to his role as Dean of Trades and Technology at Kwantlen Polytechnic University, he worked as an instructor and department head at Vancouver Community College. Active in his community, he is the Chair of the BC Transportation & Transit Sector Advisory Group (SAG) and the President of the Canadian Association of Fleet Supervisors. He is a past BC Director on the National Council of Deans of Technology.
Mr. Haugen holds a Masters of Education from Simon Fraser University, a Provincial Instructors Diploma from Vancouver Community College and graduated as a Red Seal Endorsed Heavy Duty Equipment Technician from British Columbia Institute of Technology.
 
Bereket Kebede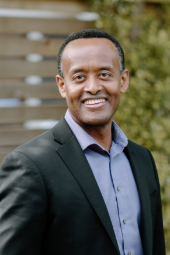 Bereket Kebede በረከት ከበደ, Ministry appointed, is a passionate community organizer who was born and raised in Ethiopia. Bereket ran for City Council with the Community First New West team in the 2022 municipal election. He lives in the historic neighbourhood of Queensborough with his wife and children.  
Bereket is an active volunteer for many local organizations, including the various African communities, and he hopes to increase the African Diaspora civic engagement. He is the past President of the Ethiopian Community Association of BC and past Board Director for Co-op Community Radio and the Chartered Professional Accountants of BC.
He is the President of the African Canadian Soccer and Cultural Association and serves as the Executive Director for the Ethiopian House Project. Bereket was appointed to the Hogan's Alley Society Board in 2023. Bereket works for TransLink's Rail Division (SkyTrain) and is a member of TransLink's Equity Diversity and Inclusion Taskforce.  

Natasha Knox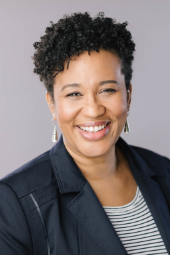 Natasha Knox, Ministry appointed, is the Principal for Alaphia Financial Wellness Inc., a boutique fee-for-service financial planning firm centred around holistic financial wellness. Currently, she is Chair of the Coquitlam Public Library Board.  Ms. Knox serves on the Board of Directors of the Financial Therapy Association as Chair of Business Development. The Financial Therapy Association is a transdisciplinary association dedicated to the advancement of mental, financial, and relational well-being.
Active in her community, she in the past has been a member of the Coquitlam Multicultural Advisory Committee and the Cultural Services Advisory Committee. She is also a regular volunteer with FP Canada. She holds a Bachelor of Arts from Simon Fraser University. Ms. Knox is also a Certified Financial Planner Professional, Registered Trust and Estate Practitioner, a Certified Financial Behaviour Specialist, and has a graduate Certificate in in Financial Therapy from Kansas State University.
Marilyn Marchment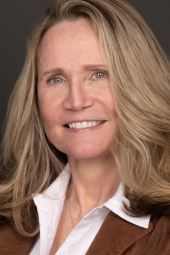 Marilyn Marchment, Ministry appointed, is the Principal of big think communications inc. This work has included work with Tsleil- Waututh Nations on the implementation of their Comprehensive community Plan. She currently works with Surrey Schools and Fraser Health on various projects on /strategic Planning and communication work. Prior to this, Ms. Marchment was Principal at the Insight Group Inc.
Ms. Marchment has been an independent consultant for a number of years prior to this. She was a Board member of the Kettle Society and Chair of the Governance Committee. She is currently on the MPS Society board and is Chair of the Strategic Planning Committee. She holds Bachelor of Art, English and Sociology. She has a Post Graduate Certificate, in Public Relations from Humber College.

Baljinder Kaur Narang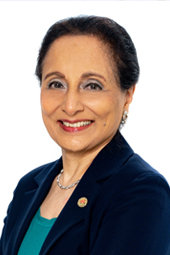 Baljinder Narang, Ministry appointed, is a retired Occupational Therapist who specialized in Mental Health Services with focus on drug and alcohol counselling. She served as an elected school trustee, including Board Chair & Vice Chair, at the Burnaby Board of Education for 10 years. Currently she is member of the Passenger Transportation Board, Trustee at New Vista Society, and Chair of the Burnaby Healthier Communities Partnership. She is also Founding President for Panjab Digital Library Canada, and Board Emeritus for Sikh Research Institute.
She graduated from the London School of Occupational Therapy (UK), Specialized in Alcohol Counselling and Consultation from the University of Kent (UK), and holds a Masters in Health Education from Dalhousie University.
 
Mohammad Rafiei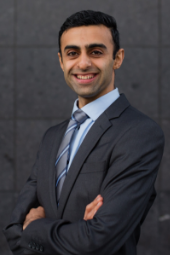 Mohammad Rafiei, elected by staff, has been an Enrollment Service Advisor at Douglas College since 2021. He holds a Bachelor of Arts and Social Sciences from Simon Fraser University, focusing on double minor programs in Indigenous Studies and Gerontology. He has over 6 years of experience working in multiple student services and advising roles in a post-secondary environment with students with diverse socio-economic and cultural backgrounds.
Mr. Rafiei has a passion for accessibility and supporting students in academia, hence his involvement in his current role as Enrollment Service Advisor, which enables him to bring his personal and professional experience together to create a more accessible environment.
Daniel (Dan) Rothwell
Dan Rothwell, Ministry appointed, is a lawyer and currently serves as a Senior Officer with the province's Employment Standards Branch. His law practice has included immigration and asylum cases, administrative law, environmental law, personal injury, and criminal defence. Dan's experience in human rights law included working in Manila researching SOGI rights & asylum issues in Southeast Asia. Previously, Dan served on McGill University's governing Senate as the Law Faculty's elected representative. He was also a Board Director for a national 2SLGBTQ+ charity.
Dan has two law degrees (LL.B. & B.C.L.) from McGill's unique bilingual program, as well as a Bachelor of Arts (Hons) from St. Stephen's University in New Brunswick.

Erin Rozman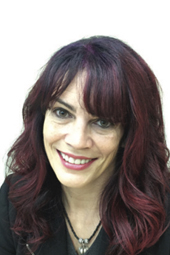 Erin Rozman, elected by faculty, has been a Mathematics instructor at Douglas College since 1998. As a faculty advocate, Ms. Rozman has been elected to the positions of Vice President Stewardship and President, respectively, of the Douglas College Faculty Association (DCFA) from 2011 to 2019. In addition to this service, she was an elected representative on the DCFA Executive Council for two terms, representing the Faculty of Science and Technology.
Ms. Rozman holds Baccalaureate degrees in both Political Science and Mathematics from UBC, and M.Sc. degrees in both Mathematics and Mathematics Education from Montana State University.
 
Jin Taek Shim
Jin Taek Shim, Ministry appointed, is the President & CEO of TNC Nutrition Ltd. a health food manufacturing company funded in 2010, located in Cloverdale, Surrey.  He currently serves as President of Korean Society of BC, and previously as President of Korean Cultural Heritage Society and Chairman of BOD of Sharons Credit Union. Mr. Shim immigrated to Canada in 2001 from South Korea. Before immigration, in Korea, he worked as a management consultant and venture incubator for about 15 years. Mr. Shim graduated from Seoul National University majoring in Economics.
Susan Todd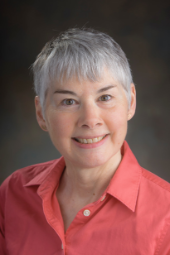 Susan Todd, Ministry appointed, is President and Director of Solstice Sustainability Works Inc., which is devoted to building capacity in organizations for better management and oversight of environmental, community and other sustainability risks and opportunities. Ms. Todd began her career as a financial auditor with KMPG in Toronto and Brussels, becoming a senior audit manager. She leveraged her auditing expertise to become a Canadian pioneer in the new field of social auditing, which developed into sustainability reporting and assurance.
Ms. Todd conducted some of the earliest work in Canada on sustainability reporting and Corporate Social Responsibility (CSR) and contributed to global standards development.  Her financial reporting background and sustainability experience have made her a valued advisor to business, government and non-governmental organizations that are seeking to integrate material business and sustainability issues, for both reporting and strategy purposes. Her recent work supports organizations in valuing natural capital and adapting to climate change impacts.
Ms. Todd is a Visiting Lecturer in the Beedie School of Business at Simon Fraser University and a former member of the Sustainability Advisory Board of CPA Canada. She holds a Bachelor of Commerce from Queen's University and a Master of Natural Resources Management from SFU. She is a Chartered Professional Accountant.
 
Ex-officio
---
Kathy Denton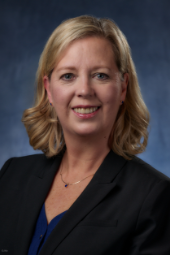 Kathy Denton serves on the Board by virtue of her role as College President. Please refer to Dr. Denton's biography.
Sally Mennill
Sally Mennill, elected by faculty, is a faculty member in the History department and also the Gender, Sexualities, and Women's Studies program. She is the current chair of the Douglas College Education Council. This is her second term representing Humanities and Social Sciences at Edco. She also chaired the History department for five years and the Faculty Education Council for three years. 
Dr. Mennill has an undergraduate degree in History and Canadian Studies from Simon Fraser University, an MA in Canadian Studies from Trent University, and a PhD in Women's and Gender Studies from the University of British Columbia. Her research is broadly focused on women's reproductive health history in 20th century Canada.