Every human-made product on Earth is engineered for a specific purpose. As an engineer, you have the ability to make a real impact on the world. By applying knowledge from science and mathematics, you can help solve some of humanity's most important problems.
Program Highlights
Douglas College offers two credentials in Engineering:
One-year Engineering Foundations Certificate
The Engineering Foundations Certificate provides the first-year academic courses required for a bachelor's degree in engineering and is fully transferable to engineering degree programs at UBC, SFU and UVic.
Two-year Diploma in Engineering and Fabrication Technologies
The Diploma in Engineering and Fabrication Technologies includes the courses from the Engineering Foundations Certificate, additional second-year academic courses, as well as courses with hands-on training in engineering design, fabrication and prototyping.
You'll pick up plenty of new skills by making prototypes with water jet cutters, programming autonomous robots to navigate a maze, and using a Raspberry Pi to control mechanical devices.
---
Graduates of STEM – Science, Technology, Engineering and Mathematics – programs are highly sought-after in Canada. By 2020, Canada will need more than 100,000 engineers across all industries, creating major demand for qualified workers like you.
Transfer options
If you want to transfer to an engineering degree program at another institution, both the Engineering Foundations Certificate and the Diploma in Engineering and Fabrication Technologies provide guaranteed transfer pathways to engineering degree programs at UBC, SFU and UVic, as well as the UBC Wood Products Processing degree program. To find out more detailed information about these pathways, click on the program links above and refer to the "more information" button on the sidebar of each page.
Student Success Story
Engineering student inspired by Apple and SpaceX.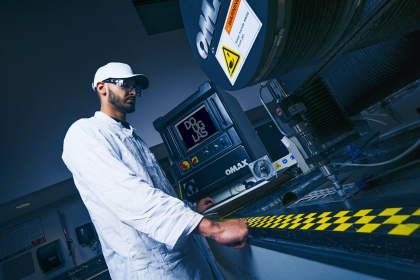 Want More Information?
For information on admission requirements, courses, intake dates and more, visit the Program and Course Catalogue.
Read More