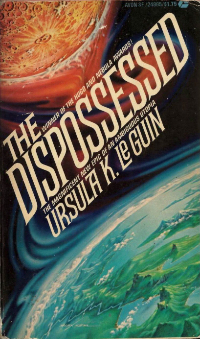 While all sections of the same ENGL course teach students the same set of reading and writing skills, the specific texts students read and discuss in each section depend on the instructor's area of expertise and interests. Often, instructors choose their texts based on a particular theme or topic. Below is a list describing all the themed sections of literature and academic writing that will be offered during the Summer 2023 term. If a section does not appear below, it's because it has not been identified as one with a unifying theme or topic.
For scheduling information about both the themed sections listed below and all other sections of English offered by the department, please refer to the browse classes tool.
First-Year Courses
First-Year Courses
In this course, students will read, discuss and write about fiction. Texts assigned will emphasize a variety of genres, such as realism, fantasy, mystery and romance, and may reflect significant developments in the history of fiction.
Topics
| Instructor | Section | Delivery | Description |
| --- | --- | --- | --- |
| Ryan Miller | 003, 005 | In Person | ENGL 1106 aims to recognize and understand a variety of literary devices and textual elements, and in so doing promotes the development of close reading and analysis skills. During the semester, we will consider three novels that represent diverse lives and compelling subject matter. These novels are Patricia Highsmith's The Talented Mr. Ripley (1955), Tomson Highway's Kiss of the Fur Queen (1998), and Margaret Atwood's Oryx and Crake (2003). Discussion topics will include sociopathy and identity (or "masks"); Indigenous identity and resistance in the context of Canada's residential school history; and the importance of art and the humanities in an imagined hyper-corporate and STEM-centric near-future. Given what may be, at times, discomforting subject matter, students are encouraged to briefly acquaint themselves with these three titles before proceeding in the course. |
This course emphasizes the close reading of three genres – fiction, poetry, and plays – and examines their defining features.
Topics
| Instructor | Section | Delivery | Description |
| --- | --- | --- | --- |
| Michael Stachura | 090, 091 | Online | Albert Camus described literature as "the lie through which we tell the truth." This class will therefore explore the "truth" about the legacy of European settler colonialism on indigenous people in North America through the "lie" of several pieces of literature. We'll start by reading Cormac McCarthy's novel Blood Meridian, which highlights the violence behind America's formation, and we'll end by reading Richard Wagamese's novel Indian Horse, which explores the trauma of residential schools in Canada, and Marie Clements's surreal play The Unnatural and Accidental Women, which dramatizes the disappearance of indigenous women from Vancouver's Downtown Eastside. We'll also read several poems on topics ranging from residential schools to reconciliation, and we'll also watch the movie Rabbit-Proof Fence about the forced assimilation of indigenous children in Australia in order to broaden our understanding of the impact settler colonialism has had on indigenous people across the world. Instruction will also be given on how to plan, write, and reference university-level literary analysis essays. |
This course introduces students to the process of writing academic argument papers, and to strategies, assignments and exercises that develop their abilities as researchers, readers and writers of scholarly prose. Students will examine the general principles of composition, and the specific conventions of academic writing as practiced in several disciplines, particularly in the arts and humanities. Students will gain experience in locating, evaluating and using sources within their own writing.
Topics
| Instructor | Section | Delivery | Topic |
| --- | --- | --- | --- |
| Michael Stachura | 090, 091 | Online | Settler Colonialism and Indigenous People |
Second-Year Courses
Admission to second-year English courses is open to all students who have taken any two university-transfer first-year English literature courses, or one university-transfer first-year English literature course and one university-transfer first-year Creative Writing or English writing course.