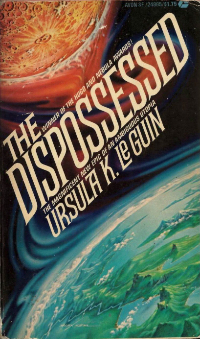 While all sections of the same ENGL course teach students the same set of reading and writing skills, the specific texts students read and discuss in each section depend on the instructor's area of expertise and interests. Often, instructors choose their texts based on a particular theme or topic. Below is a list describing all the themed sections of literature and academic writing that will be offered during the Winter 2023 term. If a section does not appear below, it's because it has not been identified as one with a unifying theme or topic.
For scheduling information about both the themed sections listed below and all other sections of English offered by the department, please refer either to the browse classes tool or to the course catalogue.
Second-Year Courses
Admission to second-year English courses is open to all students who have taken any two university-transfer first-year English literature courses, or one university-transfer first-year English literature course and one university-transfer first-year Creative Writing or English writing course.
Second-Year Courses
This course is a survey of major representative works of the late 17th through the early 20th centuries, studied in the context of the dramatic shifts in British culture following the Renaissance. A significant portion of the readings will be poetry, from the Restoration, Neo-Classical, Romantic and Victorian Periods, and from the beginnings of the 20th Century Modernist era.
Topics
| Instructor | Section | Delivery | Description |
| --- | --- | --- | --- |
| Noëlle Phillips | 001 | In Person | The Douglas College course catalogue says this course covers British literature from the Restoration Era until World War I, which probably sounds vague and meaningless to most students. But let's think about what was happening during this time. The Restoration refers to the Restoration of the Monarchy – because England had just BEHEADED King Charles I and had a civil war. Then Charles II, the son of the executed Charles I, comes back to England from Europe and everyone's like, "Well, I guess things are back to normal now." But they didn't go back to the good old days. Deeply engrained assumptions about the divine right of kings, about God, about the role of women, about sexuality, and about the superiority of whiteness were to be both reinforced and challenged over the next 300 years. And these assumptions became more complex and more vulnerable to attack as Britain turned itself into an empire, colonizing a quarter of the earth and assimilating millions of non-British folk into its commonwealth. This course will give you a taste of the important literary eras and genres of this time period, and it will also show you how ideas about equality, authority, sexuality, gender, art, and nature developed and shifted in complicated ways. We will be reading some of the established canonical authors (the "dead white guys") but also looking at some authors – women, people of colour – who have had far less attention paid to them. |