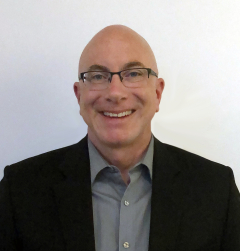 John Harrison is a skilled Sales and Management Professional with over 30 years of leadership experience across a wide variety of industries. John has been involved with several chain restaurants such as The Keg Restaurants (Canada & Australia), Earl's Restaurants, Cactus Club Café and the Hog's Breath Café (Australia). He has also served in management roles within several multinational corporations such as Grant Thornton, Aegis Investment Management, South Pacific Hotel Group and Dynamark Security Systems, while opening several different venues across Canada, the United States, Australia & China.
John is an accomplished instructional designer and trainer having created and facilitated workshops and training solutions for a wide variety of organizations, across many different sectors including the Vancouver School Board, the BC Safety Authority, the Surrey Board of Trade, the Ismaili Business Council of BC, SAAB Technologies and the Women & Children's Hope Foundation… to name just a few. 
Currently, John is serving as a Community and Contract Services Programmer with the Training Group at Douglas College managing several employment and workplace-training projects including the Peter Legge Institute for Sales Excellence.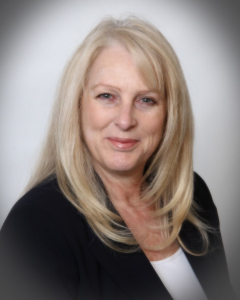 Debbie Palmer is Lead Trainer for the Peter Legge Institute for Sales Excellence at Douglas College, offering a variety of corporate training programs specializing in leadership, sales and operations.  Following years of award-winning sales and leadership experience as an entrepreneur owning real estate franchises, an import/export business, and a business consulting/sales training organization, Debbie fit easily into the role of business consultant and instructor for the Douglas College Self-Employment program where she spent 6 years helping individuals launch and grow their businesses. In 2019, she moved to her current role as Lead Trainer for the Peter Legge Institute for Sales Excellence. Debbie has completed her Provincial Instructor Diploma Program, and has created and facilitated programs at BCIT, Capilano University, Small Business B.C., Thompson Rivers University, Success, EMBERS, PCRS, and both on-site and online corporate training and presentations through her business Debbie Palmer Presents. In addition to her position at Douglas College, Debbie also delivers specialized sales training programs for the Canadian Home Builders Association of B.C.  Debbie continues to offer her expertise as a mentor/trainer/presenter in a volunteer capacity for several B.C. non-profit organizations such as Futurpreneur, Women's Enterprise Centre, the Mood Disorders Association of B.C., and the Burnaby Intercultural Planning Table.