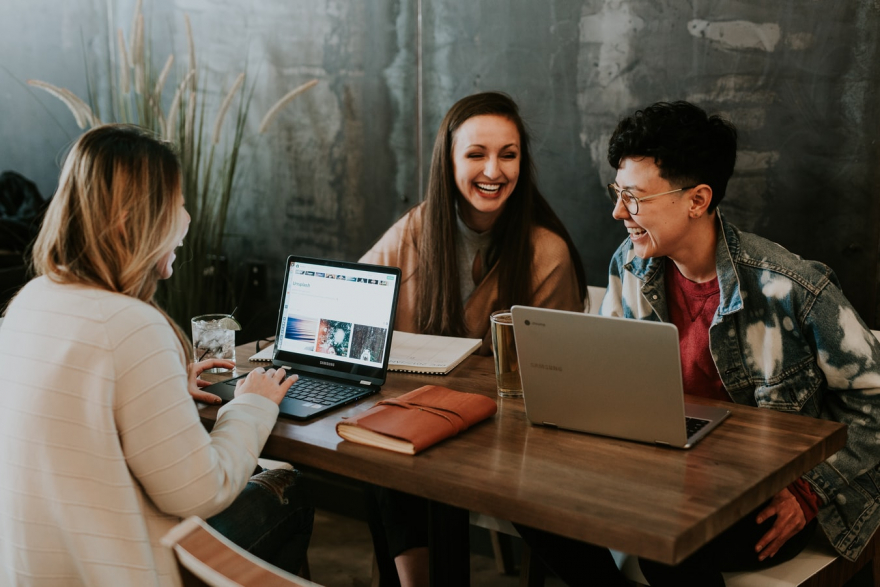 ---
All international students have a variety of medical coverages depending on your date of arrival, length of stay, and current coverage. Most students who arrive in Canada for their first semester of study will be automatically enrolled in a temporary policy (Guard Me) for 3 months while waiting for BC MSP to begin.
Types of Medical Insurances
All international students studying for more than 6 months in BC are required to have basic medical coverage. This medical coverage is issued through the government of British Columbia and is called the Medical Services Plan (MSP).
MSP covers the cost of any medically required service provided by a physician enrolled with MSP. There is a monthly fee for this coverage and it is billed to you directly by the government. The total cost of MSP is $75 per month, per student. You can apply for MSP coverage online or by mail. You will be required to submit a scan of your study permit for the MSP application.
For students under Maintained Status (previously called Implied Status), please visit Visas and Study Permits page for more information.  
If you plan to leave Canada for more than 6 months, you may need to reapply for MSP on return. Click here for more information regarding leaving BC. 
First semester international students at Douglas College are charged $189.00 for private basic medical insurance coverage provided by Guard Me during the 90 day mandatory BC Medical Services Plan wait period.
This coverage starts on their first day of class. Coverage for the Summer 2023 semester will begin on May 8, 2023 and ends on August 5, 2023. Additional coverage may be purchased for early arrivals or family members.
Coverage for the Fall 2023 semester will begin on September 5, 2023 and end on December 3, 2023. 
Guard Me temporary medical insurance for Douglas College students
Guard Me Medical Insurance Cards
New international students will receive their insurance cards after the add/drop date of each semester. Don't worry, new international students are covered starting the first day of the semester or the day you purchase Guard Me medical insurance if you arrive early before the semester begins. 
If you require your policy in advance due to falling ill or as a requirement to purchase insurance for dependents, please contact us at dci@douglascollege.ca or call the international office at 604-527-5650.
Opting Out of Guard Me
If you already have valid coverage through BC Medical Services Plan (MSP), you may be able to opt out of Guard.Me health insurance plan.  
The opt out period for Summer 2023 is May 25, 2023 - June 23, 2023
The opt out period for Fall 2023 is September 20, 2023 - October 20, 2023
This extended coverage plan covers things that are not covered by the MSP, such as ambulance fee, vision care, dental care and prescription drugs. Students registered in 6 credits or more in a Fall semester are automatically enrolled in the Student Health and Dental plan for $250 per year, charged as part of the tuition fees. The insurance period begins on September 1 and ends on August 31 of the following year.
If you start your studies in a Winter semester, you can opt-in to the coverage during the last two weeks of January. See the individual enrollment options here.
For more details about this insurance plan and what it covers, visit the DSU website.
Accessing Medical Services
Seeking medical support in a new country can be challenging. Generally, international students go to either a walk-in clinic or a hospital (Emergency Room) when they require a medical attention. See the chart below to find out when you should go to a clinic or a hospital.
Bring your MSP card or Private Insurance Card. If you have a private insurance, you may need to pay any fees in advance and submit a claim for reimbursement. If you do not have a medical insurance coverage, you will be required to pay for medical services in FULL out of pocket. 
You should visit a clinic if you need to see a doctor, but the situation is not urgent or does not require immediate attention.
Examples:
Colds and flus
Minor injuries (cuts, sprains etc.)
Routine check-up
Most clinics are by walk-in basis and do not require an appointment. It is on a first come, first serve basis.
Find a Clinic near you
For immediate medical attention, go to the Emergency Room at a hospital.
The closest hospital to Douglas College New Westminster Campus is:
 
Royal Columbian Hospital
330 E Columbia St
New Westminster, BC V3L 3W7
Phone: 604-520-4253
The closest hospital to Douglas College David Lam Campus is:
Eagle Ridge Hospital
475 Guildford Way
Port Moody, BC V3H 3W9
Tel: 604-461-2022
Babylon by TELUS Health lets you see a doctor*, mental health counsellor or dietitian from your phone, where and when it's convenient for you.
*Doctor consultations for BC residents are covered under the Medical Services Plan (MSP).
https://www.telus.com/en/health/personal/babylon
Talk to a Doctor
Book a video-appointment with a Family Doctor or Mental Health Counsellor, even on evenings and weekends.
Get a prescription or referral
After your consultation, get prescriptions and referrals for diagnostic tests or specialists as needed, directly through the app. 
Check your symptoms
Powered by Artificial Intelligence, our Symptom Checker asks you questions about your symptoms to suggest possible courses of action.
Digitally monitor your health
With the Healthcheck and Monitor features, get practical insights about your physical and mental health to make positive lifestyle changes.
mobileDOCTOR by guard.me allows you to connect with Canadian doctors on Maple, a telemedicine company, as a part of your health benefits. Maple provides access to doctors, Canada wide, on your phone, tablet or computer anytime, anywhere.
Seeing a doctor on Maple is safe and reliable, and can help prevent the need to go to a walk-in clinic or Emergency Room.
When outside of Canada the mobileDOCTOR service connecting you to a Canadian doctor in real time remains available 24/7 for advice purposes only.
8-1-1 is a free-of-charge provincial health information and advice phone line available in British Columbia. The 8-1-1 phone line is operated by HealthLink BC, which is part of the Ministry of Health. By calling 8-1-1, you can speak to a health service navigator, who can help you find health information and services; or connect you directly with a registered nurse, a registered dietitian, a qualified exercise professional, or a pharmacist. Any one of these healthcare professionals will help you get the information you need to manage your health concerns, or those of your family.
https://www.healthlinkbc.ca/services-and-resources/about-8-1-1