My Story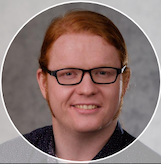 I started working at Douglas College as a Security Contractor in February of 2017. Working nightshift was perhaps an unusual entry into life at the College, but I was able to get enough of a taste of what it was like to work here through my interactions with the staff, faculty, and students, that I started to seriously think about quitting the Security field and seeking employment directly with the College.  
After discussing my aspirations with some employees of the College with whom I had grown close (and who supported me greatly!), I made the leap in December of 2017 to join the on-call pool for Office Assistants. It's a decision I've never once regretted! 
My Career
During my time in the on-call pool, I was able to gain knowledge of how different departments within the College functioned and got to know a lot of people around both campuses as I worked within CFCS (now FACS), TTG, Finance, Enrolment Services, and eventually, Facilities Services. It was within Facilities Services that I would begin my permanent employment with the College as a full-time Site Services Assistant.  
Thanks to a combination of my innate desire to be challenged within the workplace, and the ample opportunity for professional development made available to College employees, I was able to quickly climb the ladder and become the Site Services Supervisor at the New Westminster Campus.  
It was within my role as Site Services Supervisor that I began to get involved in large-scale projects across the College, such as the Parking Automation System planning, and I found that I really enjoyed the bigger picture thinking and processes. When my then-Manager moved on from the College, I saw another opportunity to take a leap into the unknown and applied - and was the successful applicant - for his position.  
As Facilities Manager, I've worked on some large projects that have had a visible impact on the College, such as the Parking Automation System, the transition to remote work during COVID, and the subsequent return to Campus. I've got to work closely with people from across the College community and even been involved in some of the planning for our new building at 808 Royal! 
Every day in Facilities is different, and it keeps things fresh and exciting.  
My Growth
As mentioned previously, the College offers many opportunities for professional development. Whether it's internal run/sponsored activities/workshops or via PD funding, there's plenty of room for personal and professional growth. During my time at the College, I have had the opportunity to become a certified Mental Health First Aid Practitioner, a Prosci® Certified Change Practitioner, and I am on my way to becoming a certified IFMA Facilities Management Professional.  
Outside of these courses I have also had the opportunity to serve as chair of the Douglas College New Westminster Joint Occupational Health & Safety Committee, take courses related to Justice, Equity, Diversity, and Inclusion (JEDI), and learn more about First Nations in Canada.  
My Inspiration
My two main inspirations are working with the amazing team in Facilities Services every day and being able to work at such an inclusive, forward-thinking institution. Knowing that my colleagues are out to provide the best experience possible to our students and the greater college community makes all the difference!