Established in 2012, the Peter Legge Institute for Sales Excellence at Douglas College offers a wide variety of sales training programs, from entry-level programming and sales mastery for experienced professionals to results-driven programs for Sales Managers. Specialized and customized courses are also available for individuals and businesses looking to improve their sales skills and performance.
The Sales Institutes' patron, Dr. Peter Legge, LL.D (Hon), is the CEO and Chairman of Canada Wide Media Ltd. and is recognized as one of Canada's top business leaders in addition to being the recipient of multiple awards for his service to the community. Peter was inducted into the Canadian Professional Sales Association Hall of Fame in 2003 alongside other business leaders including Jimmy Pattison,Timothy Eaton, Garfield Weston and Brian Tracy.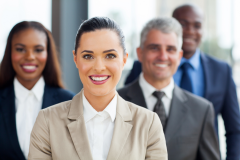 The Sales Institute offers three program streams:
Some BC employers may have access to funding through the B.C. Employer Training Grant (ETG) which supports skills training to address provincial labour market needs. The program is delivered by the Province of British Columbia and is funded by the Government of Canada through the Workforce Development Agreement (WDA). For more information on the Grant and to check eligibility. Click Here for More Details
---
Testimonial
I just wanted to thank you again for coming out on Monday and putting on the course for our supervisors. I have spoken to all who attended and have heard only positive feedback about the information on the course and your presentation of it. Some of the guys said they were a bit skeptical before the course, but they all said that after only a few minutes you had their attention and held it. They said that they will be putting what they learned into practice.  
Allance Grain, Vancouver, B.C.