Get to know Douglas College Criminology students, Freshta Azlamzada, Jane Kepler, Jarrard Chand, Jasmine Morison, Katelyn Lohr and Brittany Fox.
BA APPLIED CRIMINOLOGY PRACTICUM STUDENTS
Meet Freshta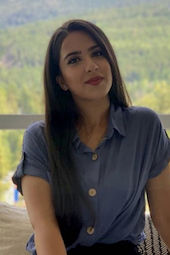 My name is Freshta and I am a fourth year student in Douglas College's Bachelor of Arts in Applied Criminology program, concentrating in Community and Institutional Practice. My initial career aspirations were to work in the field of law enforcement, though towards the end of my education I began gaining interest in the practice of law. The opportunity to complete my practicum with Myers and Co., one of the largest and most highly recognized legal firms in Western Canada, has given me clarity for the next steps to take in my education and my career plans. Upon completion of the BAACRIM program, I will be writing my LSAT and attending law school.
I am beyond grateful for the law firm's inclusive, professional, and unique learning opportunities that have undoubtedly aided me in paving a successful path to pursue a career in practicing law. The article students' efforts to further educate me and allocate responsibilities to me made my placement a positive and memorable experience. I have gathered knowledge of the different branches of legal practices, and obtained and strengthened life-long skills. These competencies which have undoubtedly aided me in excelling as an individual include patience, communication, attention to detail, analytical and logical reasoning, as well as improved emotional intelligence; all of which I have recognized within members of the Myers and Co. family. It was a privilege to witness these skill sets presented at the firm, and I am thankful for generously being given the opportunity to work at an organization that encouraged me to challenge myself and strive for success.
Meet Jane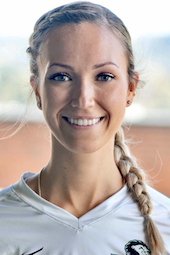 As a student completing my Bachelor of Arts in Applied Criminology with a concentration in Crime Analysis and Prevention, I found the practicum experience to aid in building connections in the criminology field. I aspire to work in law enforcement after I complete my degree. The practicum experience allowed me to be immersed in the community policing field, which presented me with the opportunity to interact with many police officers. During my practicum, I had the pleasure of completing research for the Port Coquitlam Community Police Station. This involved connecting with police officers and community policing managers across Canada and discussing best practices in community policing. Many of the connections I made encouraged me to pursue my dreams, and some offered me job opportunities.
I am grateful for having the opportunity to be provided with the guidance to find this opportunity within the Criminology department. I highly recommend that students enroll in the Bachelor of Arts in Applied Criminology program, as it gives students opportunities to build vital career connections.
Meet Jarrad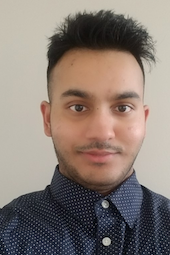 My name is Jarrad Chand. I completed a concentration in Community and Institutional Practices, within the BAACRIM - Criminology, Applied (Bachelor of Arts) at Douglas College. My future career aspirations are between firefighting or something involved in law enforcement. I completed my practicum placement with the City of Coquitlam, working directly with the Royal Canadian Mounted Police (RCMP). The RCMP focuses on law enforcement, community involvement, and public safety. My main task was to create online safety modules and quizzes for volunteers, as well as to volunteer with the Speed Watch and Cell Phone programs. I was able to gain a lot of experiences from my practicum such as a lot of networking opportunities, gaining new communication skills both virtually and physically, as well as multi-tasking my responsibilities to meet deadlines.
The highlight of my practicum experience was presenting my modules to the team leaders of the volunteers, and getting great responses to my project. Another highlight of my practicum experience was being able to see in person how much the RCMP emphasizes safety, not only for officers but all members working within the RCMP. This created a better perception in my mind of the RCMP than the more negative perceptions often depicted in media today. My practicum experience was very informative in creating a broader and more open-minded view of potential career fields. I gained a lot of knowledge and information on the criminal justice system itself, while also considering other options in the field of criminology. Finally, the practicum itself made me realize the differences and similarities between what I have learned during my post-secondary education versus the reality of the criminal justice field.
Meet Jasmine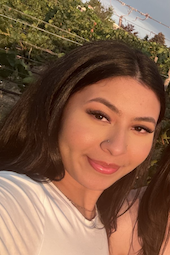 My name is Jasmine Morrison, and I recently completed the Applied Criminology degree program at Douglas College. Going into the program I had the goal of becoming a municipal police officer, but as I completed course work throughout the years and got the chance to take restorative justice/rehabilitation courses. My perspective shifted on how I wanted to be a part of the criminal justice system and where I could contribute in terms of my gained knowledge of the over-representation and oppression of individuals going through the retributive process of the system, who are in need of mental wellness resources and support networks to reintegrate into society successfully.
I was lucky enough to be offered a practicum placement at Guy Richmond Place in Vancouver with the Connective Support Society, shadowing the role of a Residence Worker. Key goals were to successfully help reintegrate offenders into the community by identifying problems/weaknesses in terms of recidivism, establishing case/care plans suitable for such residents, being there for advice, problem-solving and intervention, or even just as a support network in gaining general/basic life skills. Having this placement allowed me to explore the options within my concentration of Community and Institutional Practice in which I realized that moving forward I would like to pursue a career in parole services.
Upon completing my practicum, I was hired on as a full-time residence worker with Connective where I have found a great balance and joy in working with the residents that I have the opportunity to work with. I would like to be able to continue being someone's advocate in terms of reintegration efforts and finding a path toward healing.