Combine Business, Fashion, Vision and Technology with a Diploma in Opticianry from Douglas College. If you enjoy working with people, providing technical expertise while helping them look their best, a career as an Optician is an excellent choice for you.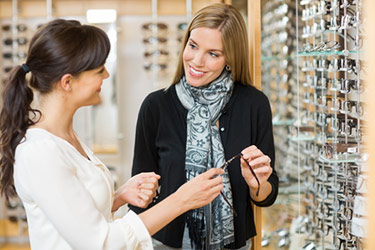 A UNIQUE PROGRAM - FULL-TIME, 3 DAYS A WEEK
To download a copy of the Opticianry Optical Tour Form, click here.
DOPT Optical Tour Form.pdf
(627.89 KB)
Career as an Optician
As an Optician, you'll work with other Opticians, Optometrists and Ophthalmologists as part of a vision-care team. You'll conduct automated refractions to determine your clients' eyewear needs. You will fill eyeglass and contact lens prescriptions and then ensure a proper fit by taking accurate measurements and matching stylish frames to clients' unique features and lifestyles. With your contact lens training you will have the skills to become a fitting specialist.
Unique program
To work in this field, you must complete training at an approved institution as well as licensing requirements administered by the College of Opticians of BC. Douglas College offers British Columbia's finest instructional facilities in the field, and it's the only public college in BC that offers a Opticianry Program. The two-year diploma will give you the strongest employment tool with the contact lens skills most employers demand.
Student Success Story
Opticianry grad Prabhjot Sandhu found her calling after trying out different work environments through hands-on practicums. Read more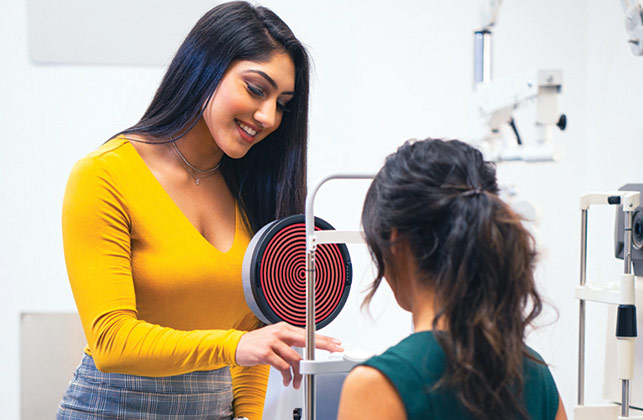 Opticianry grad Sara Moshurchak advises opticians to become masters and love what they do.
Opticianry grad Scott Kling embraces new technology.
Want More Information?
For information on admission requirements, courses, intake dates and more, visit the Program and Course Catalogue.
Read More