---
Future Skills Grant: $3,500
This program is eligible for the Future Skills Grant (FSG)!
To learn more about the FSG, please visit this website, or contact our CE department at (604) 527-5472 or cereg@douglascollege.ca .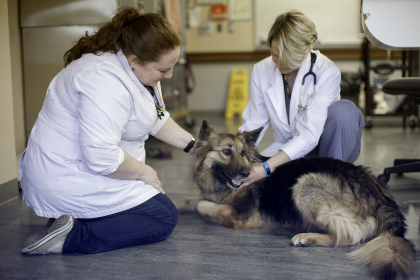 Our patients like to keep us on our toes when it comes to anesthesia, therefore it's essential for Veterinary Technologists, Technicians and Veterinarians to have the skills needed to ensure that our patients wake up happy and healthy! Anesthesia is one of the most challenging skills in our industry - it requires exceptionally high standards of care from theoretical knowledge to practical skills, equipment maintenance and trouble shooting and problem solving and treatment of complications during anesthesia.
Our clients and patients expect the best: the purpose of this Anesthesia Refresher certificate is to ensure you have the knowledge and skills necessary to optimize the health care of dogs and cats under anesthesia. 
About the Program
About the Program
The Douglas College (British Columbia, Canada) Veterinary Anesthesia Refresher Certificate is a comprehensive anesthesia program is targeted to registered veterinary technologists (RVTs) with an interest in small animal anesthesia and analgesia, especially those with an interest in obtaining a veterinary technician specialist (VTS) credential in this area. Veterinarians, unregistered veterinary technologists/ technicians that have completed their diploma in Veterinary/ Animal Health technology and internationally equivalent training (including veterinary nurses) are welcome to register for this certificate program. A second Veterinary Anesthesia Advanced Techniques Certificate program will be offered starting in 2024 and completion of the Refresher certificate will be a pre-requisite for that program.
The Veterinary Anesthesia Refresher Certificate program consists of 4 courses: the first 3 courses are online, asynchronous - a flexible, self-directed format that includes access to a Douglas College instructor to answer any questions and to facilitate discussions. Participants will be required to obtain certification as a RECOVER Certified Rescuer in Basic and Advanced Life Support as part of the program. Completion of these 3 introductory courses (or successfully challenging the final exam in each course) is a pre-requisite for the 4th wet-lab course. The 4th course in the Refresher Certificate program is a 4 day in-person, simulations based, wet lab (at Douglas College, close to Vancouver in beautiful British Columbia, Canada), which includes use, maintenance and troubleshooting of anesthetic equipment, General Anesthesia case studies, protocols and simulations and CPR simulations. 
RACE certification of this CE is pending. This program has been submitted (but is not yet approved) for 70 hours of continuing education credit in jurisdictions which recognize RACE approval.
These courses have been endorsed by the Academy of Veterinary Technicians in Anesthesia & Analgesia and the CE hours can be used towards RVTs AVTAA application.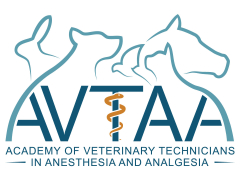 PLEASE NOTE:
Registrants that are not RVTs (i.e. veterinary assistants and non-registered technicians) are not eligible to apply to AVTAA after completion of these courses
Passing these courses does not guarantee passing of the AVTAA application or examination
Registrants that are not RVTs (i.e. veterinary assistants and non-registered technicians) are not eligible to apply to BCVTA after completion of these courses
Program Instructors
Program Instructors
Our program instructors are highly specialized RVTs and experienced teachers – with years of practical lived experience in a specialty hospital setting, specific training in education and extensive teaching experience in lab-based anesthesia skills, course development & delivery. We bring excellent pedagogical techniques and the latest online tools into this course such as the "flipped-classroom" approach to teaching and standardized experiential learning environments using simulations.
Ashley De Santis, MEd, RVT, VTS (Anesthesia & Analgesia) has been an active member of the BCVTA since graduation at the University College of the Cariboo in 2003.  Her experience working in emergency and specialty medicine led her to the goal of providing gold standard anesthetic care to all patients. In 2009, Ashley was the first RVT in British Columbia achieve her Veterinary Technician Specialty certification in Anesthesia & Analgesia.  Her other passion for training and mentoring fellow employees led her to her Lab Facilitator position at Douglas College in 2010 and her Open Learning Faculty Role at Thompson Rivers Veterinary Technology Program. As Ashley's instructing experience grew, so did her passion for curriculum and instructional design, simulation education, and pedagogical best practices which led her to complete her Master of Education (Health Education & Active Living) through Simon Fraser University.  Ashley now holds a full-time faculty instructor role in the Douglas College Veterinary Technology Program.
Julie Morse Elliott RVT, VTS(ECC) has been an RVT for 26 years and has worked in emergency and critical care for 22 of those years.  Originally from Ontario, she attended technician school at St. Clair College in Windsor, Ontario.  She made the move to BC 25 years ago and has never looked back.  Julie has had many opportunities in her career working in general practice, specialty practice, teaching in a veterinary technology program, as well as managing and mentoring technicians and veterinary assistants.  Within the last year Julie attained her VTS in emergency and critical care. She enjoys staying up to date with continuing education in her field of specialty and holds her Basic Life Support and Advanced Life Support through RECOVER.  She enjoys teaching, mentoring and coaching technicians which she gets to do daily in her position as Medical Training Manager.  It brings her great joy to watch others grow and succeed.  When not working she enjoys spending time with her husband, two children and fur babies.  The activities that keep her mind and body healthy are running, strength training, hiking, biking, paddle boarding and yoga.
Antonia Laoutaris, RVT, VTS(Anesthesia/Analgesia) the Director of Veterinary Technologist Learning and Development for VCA Canada, began her career as an RVT in Ontario in 2006 after graduating with honours, from Georgian College. Throughout her career, she gained experience in primary care practice and emergency/referral medicine, while being employed in departments such as the ER, ICU, and surgery. In 2014, Antonia successfully completed accreditation as a Veterinary Technician Specialist (VTS0 with the Academy of Veterinary Technicians in Anesthesia and Analgesia. Following relocation to Vancouver and joining the team at the Vancouver Animal Emergency and Referral center as head technologist, Antonia began to provide onsite training and associate development, in addition to lecturing at various conferences such as the BCVTA Fall Symposium, Canadian Veterinary Virtual Symposium and regional VCA Canada conferences. Antonia is also a published author and proponent for hand free radiology: She has written articles for various publications and is an affiliate and trainer with the Hands Free X-Ray initiative.
Program Objectives
Program Objectives
Registered Veterinarians Technologists and Technicians (RVTs) are responsible for the safe administration and monitoring of anesthestic and analgesic plans prescribed by the Veterinarian for their patients, as well as the treatment of anesthetic complications and emergencies. This course will enable RVTs to perform these tasks confidently and safely by ensuring they:
Establish (or refresh) a basic foundational knowledge of those aspects of anatomy, physiology, pharmacology and pathology that relate directly to anesthesia and analgesia in veterinary patients.
Demonstrate a detailed knowledge and understanding of the drugs and fluids used in anesthesia and analgesia, as well as the ability to safely administer those drugs and fluids.
Demonstrate an understanding of the types and functions of the equipment required for delivery and monitoring of veterinary anesthesia, commonly found in first opinion veterinary hospitals, as well as the skills required to use and maintain that equipment.
Understand and apply applicable provincial and federal legislation in Canad
Apply the knowledge & skills obtained, to the planning and safe execution of basic anesthetic protocols and analgesia in dogs and cats.
Develop critical thinking, analytical and problem solving skills to predict and/or quickly identify deteriorations in patient condition and to prevent anesthetic emergencies.
Demonstrate an ability to safely administer and monitor anesthetics in dogs & cats
Apply protocols for the treatment of anesthetic emergencies including CPR.
Courses
Courses
NOTE: Successful completion of VTAN 1000, 1100, and 1200 is required to register in VTAN 1300. There is an option available to challenge the final exams of each of these courses to register directly into VTAN 1300. Please contact the CEHS department for more information.
Admission Requirements
Admission Requirements
Proof of one of the following must be submitted to Continuing Education, Faculty of Health Sciences:
Current registration as a Veterinary Technologist or a Registered Animal Health Technologist in any North American (Canada/ USA) Jurisdiction or;
Degree or diploma in Veterinary Technology, Animal Health Technology or Veterinary Nursing or;
Veterinary degree (Doctor of Veterinary Medicine or international equivalent)
If the applicant's diploma or degree is not issued by an English speaking country* they must also submit proof of English Proficiency via one of the options listed here.
If an applicant does not have one of the above qualifications they should send a resume detailing their relevant veterinary work experience AND a letter of support for their application from a Canadian or US DVM, which we will review before acceptance.
Applications can be emailed to CEHS@douglascollege.ca.
* Countries with English language systems/institutions (Where English is a primary, official language and the language used for education)
| | | | |
| --- | --- | --- | --- |
| American Samoa | Cayman Islands | Kenya | St. Vincent |
| Anguilla | Dominica | Malta | Trinidad and Tobago |
| Antigua | Falkland Islands | Mauritius | Turks and Caico Islands |
| Australia | Fiji | Montserrat | US Virgin Islands |
| Bahamas | Ghana | New Zealand | Uganda |
| Barbados | Grenada | Seychelles | United Kingdom |
| Belize | Guam | Singapore | United States of America (USA) |
| Bermuda | Guyana | South Africa | US Virgin Island |
| British Virgin Islands | Irish Republic | St. Kitts and Nevis |   |
| Canada | Jamaica | St. Lucia |   |
Tuition
Tuition
VTAN 1000 - $360.00
VTAN 1100 - $360.00
VTAN 1200 - $360.00
VTAN 1300 - $950.00
Credential
Credential
Upon successful completion of the program, you will be granted a Douglas College Continuing Education Program Certificate issued by the Graduation Office in the Office of the Registrar.
NOTE: All courses (VTAN 1000, 1100, 1200, 1300 or successful course challenge and VTAN 1300) must be completed to receive a credential. 
Any additional questions can be directed to the CEHS Program Assistant by email at cehs@douglascollege.ca or by phone at (604) 777-6405.