The Youth Justice program prepares students to work alongside young people who face multiple vulnerabilities.  Through a combination of Criminology and Child and Youth Care courses that blend theory and practice, you will learn how to be attentive and responsive to the unique needs of young people and to reflect on your relational practice to continually develop as a youth worker.  Youth workers engage with young people in a variety of contexts – schools, community centres, custody centres, residential services, mentorship programs, social service agencies – to support varied and often intersecting challenges – mental health, trauma, substance use, criminal justice involvement, being unhoused or transient, and limited connection to positive, stable supports – in a holistic way.  We critically examine how historical, social, cultural, political, and economic systems shape the development of young people in families and communities.       
Our mission is to develop reflective, ethical, and effective youth justice workers, who are empathic, self-aware, relational, and demonstrate strong critical thinking skills to navigate the complex and dynamic responsibilities of youth work.
The Youth Justice diploma prepares students to work in the field of youth justice and/or to continue with related educational opportunities (e.g., Bachelor of Arts degrees in Criminology or Child and Youth Care, Bachelor of Social Work degree).  Upon successful completion of the program, our students should be able to:
Illustrate self-awareness and apply personal and professional values to ethical and effective practice.
Use developing literacies (reading, writing, disciplinary, digital) appropriately in practice. 
Demonstrate interpersonal relational skills, sensitivity, and openness to the experiences and perspectives of others.
Apply critical thinking skills to allow for purposeful and intentional practice in novel and complex situations. 
Actively integrate learning into practice and demonstrate curiosity and commitment to ongoing learning and development. 
Unique Program
Unique in British Columbia, Douglas College's two-year Youth Justice program blends studies in child and youth counselling, criminology and youth justice, with a focus on behaviour theory, public policy, skill development and professional practice, as they relate to youth and the youth justice system.
Hands-On Experience
You'll put what you learn in the classroom into practice through two practicum placements at social-service and other agencies, where you'll also develop your understanding of the roles professionals play in real-world settings.
---
Demand for grads with a credential in youth justice studies is high. Once you graduate, you can expect to find employment in social-service, government, health, school and justice-system settings.
Advancement Opportunities
Student Success Story
Persistence helped Youth Justice grad Gloria Shen embark on her dream career.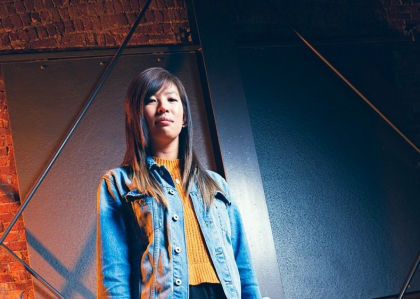 ---
Application Requirement Change
The 60 hours of volunteer/work experience hours, normally required for application, have been temporarily suspended and two Reference Documents can be submitted instead. Please find the reference form on the right of this page or email yj@douglascollege.ca for it to be sent to you for your reference to fill out.
For information regarding applications, program delivery, or any other questions regarding the Youth Justice Diploma Program, email yj@douglascollege.ca.
Want More Information?
For information about admission requirements, courses, intake dates and more, visit the Program and Course Catalogue.

Read More