Get ready for a challenging and rewarding career supporting young offenders or youth at risk of offending with a Diploma in Youth Justice.
Unique Program
Unique in British Columbia, Douglas College's two-year Youth Justice program blends studies in child and youth counselling, criminology and youth justice, with a focus on behaviour theory, public policy, skill development and professional practice, as they relate to youth and the youth justice system.
Hands-On Experience
You'll put what you learn in the classroom into practice through two practicum placements at social-service and other agencies, where you'll also develop your understanding of the roles professionals play in real-world settings.
---
Demand for grads with a credential in youth justice studies is high. Once you graduate, you can expect to find employment in social-service, government, health, school and justice-system settings.
Advancement Opportunities
Student Success Story
Persistence helped Youth Justice grad Gloria Shen embark on her dream career.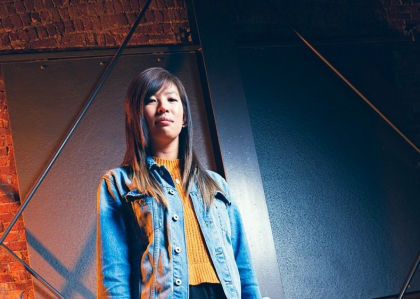 ---
Application Requirement Change
The 60 hours of volunteer/work experience hours, normally required for application, have been temporarily suspended and two Reference Documents can be submitted instead. Please find the reference form on the right of this page or email yj@douglascollege.ca for it to be sent to you for your reference to fill out.
For information regarding applications, program delivery, or any other questions regarding the Youth Justice Diploma Program, email yj@douglascollege.ca.
Want More Information?
For information about admission requirements, courses, intake dates and more, visit the Program and Course Catalogue.

Read More