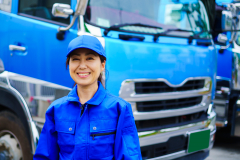 Douglas College, through the Training Group, offers short term training programs to help you pick up new skills leading to employment.
We are a leader in delivering employment programs that result in high success rates. With multiple training locations and expertise in program design and delivery, residents from all points of the lower mainland are able to access training to achieve their employment goals.
Fee-Based Courses
Our Industry Training Programs change frequently, so be sure to check the website throughout the year for current programming.
Industry Training Programs
We also offer non-credit, fee-based courses to help employed people stay current in their selected fields, as well as general interest courses. Please see the current list of Fee-Based Courses.