Downtown Vancouver Kickstart event coming November 2023. Stay tuned!
Persephone Brewing and Farm Tour Sunshine Coast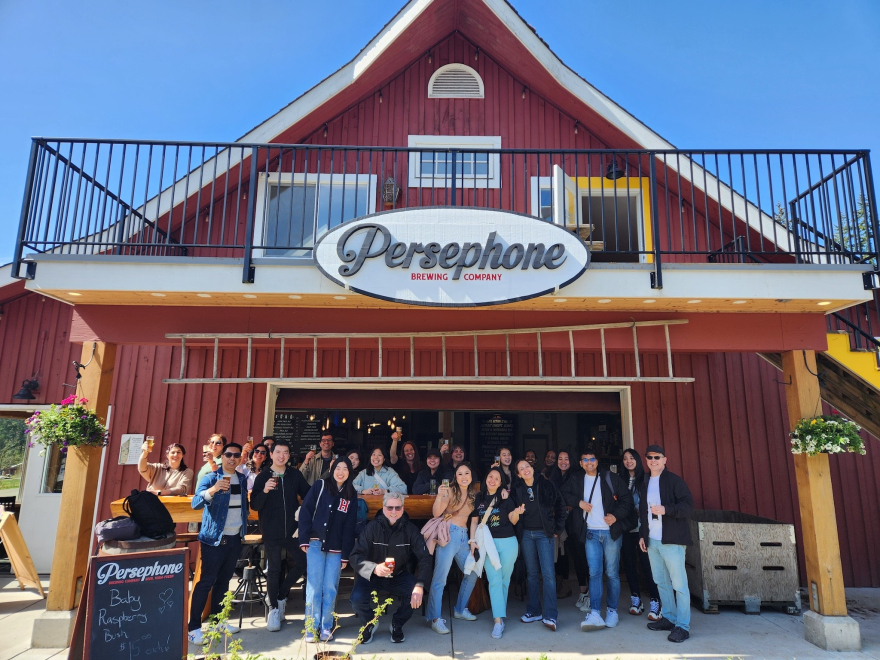 Instructor Andrea Terpenkas organized a field trip to Persephone Brewing and Farm in April. The students had an absolute blast touring the farm, learning about their circular and sustainable business model, and enjoying different beer styles while eating a lunch made from locally sourced ingredients.