Douglas College is pleased to introduce you to our team of award winning professionals who are working in the field of Career Development.  Our instructors include former Contractors, Practitioners in Private Practice and individuals working within WorkBC settings.  All of our instructors have at least 10 years of experience delivering services directly to clients in Career Development settings and over 10 years of experience facilitating adult learning.
Instructor Bios
Karen Begemann, M.Ed, CCDP. (University of Toronto, Counselling)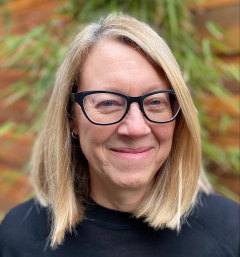 Karen has worked in the career development field for 15 years. Past roles have included vocational counsellor, facilitator, program manager and senior manager primarily in the non-profit sector. In these roles and currently in her private practice, Work Matters Consulting, Karen has worked with return-to-work moms, university graduates, mature workers and immigrants to mention a few. One of the things Karen loves most about career development is the possibility of an intersection between personal and career development. In addition to providing income, she views career as a way to deepen self-awareness and the opportunity to make a meaningful contribution through one's work. With a passion for curriculum development, collaborative and experiential learning, Karen continuously seeks new ways to make learning fun and engaging, be it in the classroom or in the online space.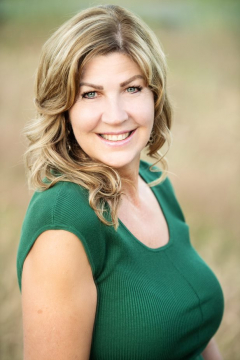 Renée Bueckert a Registered Clinical Counsellor in good standing with the British Columbia Association of Clinical Counsellors. She completed a Master's degree in Counseling Psychology at the University of British Columbia, and is a qualified EMDR therapist (Eye Movement Desensitization Reprocessing). The owner of Cortex Clinical Counselling, Renée treats Post-traumatic Stress Disorder (PTSD) and Traumatic Brain Injury as well as anxiety, depression and dissociative disorders. She has an extensive background in Vocational Rehabilitation Counselling and Consulting. She worked for Vancouver Island Vocational Rehabilitation Services (VIVRS) under WorkBC as a Disability Specialist and for Island Health as a Disability Management Consultant. Renée has also provided vocational rehabilitation services to Genesis Rehabilitation supporting teachers throughout the province under the BC Teachers Federation Health & Wellness Program. She has taught CDPP 754 Intro to Vocational Rehabilitation for Douglas College since 2019.
Herky Cutler - BEd, MA, CCDP
Herky's purpose in life is to "create opportunities for individuals and organizations to become extraordinary." He does this through his work as a Trainer, Instructor, Speaker, Facilitator, Consultant, Coach and Author. Herky has been in the career development field for more than 20 years, has been training career development practitioners for over 15, and is an honorary life member of the Career Development Association of Alberta. Herky also has a passion for leadership and serves as a coach, consultant and trainer to organizations and senior management. Herky is a long-time member of an International men's organization (Mentor, Discover, Inspire) that supports men to the the best men they can be in this world, and he is a solo gigging musician.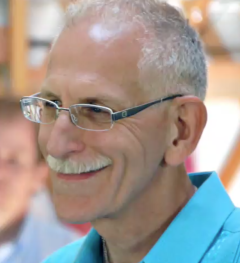 Catherine Hajnal, Ph.D
As a Grief Educator, Speaker and Consultant, Dr. Catherine Hajnal facilitates an understanding of the losses that emerge in the context of living a life and the process of healthy grieving for individuals and organizations. She invites stepping into the transformative potential that can arise in the meaning and sense making aspects of life transitions. She has been engaged with health and well-being since her doctoral work in Human Factors Engineering at the University of Wisconsin. Catherine draws on an array of approaches from Organizational Development, Business Process Reengineering, Project Management, Quality Management, Human Factors Engineering, Experiential Learning, Career Theories, Improvisational Theater, Non-violent Communication, Interpersonal Neurobiology, Life Skills, Hospice and Palliative Care and Grief Models. More information about Catherine and her work can be found at: www.catherinehajnal.com. 
Candy Ho, CCDP, EdD (Post-secondary educational leadership, SFU)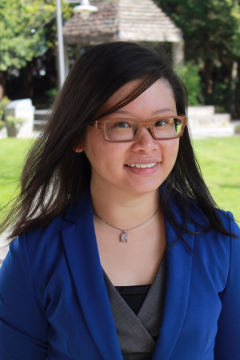 Dr. Candy Ho, EdD CDP, is an educator and scholar who specializes in teaching university transition courses; the latter explains why she weaves career development theories into all aspects of her life. In addition to educating the next generation of CDPs in Douglas College, she holds a dual appointment as the inaugural Assistant Professor, Integrative Career and Capstone Learning at the University of the Fraser Valley, and as Faculty, Educational Studies at Kwantlen Polytechnic University. Prior to becoming a faculty, Candy has also worked extensively in university student affairs in areas such as first year experience and student transition, campus and residence life, career and volunteer services, co-operative education, and academic advising. Finally, Candy currently serves as Vice Chair of CERIC, a Canadian charitable organization that advances education and research in career counselling and career development, in order to increase the economic and social well-being of Canadians.
Judi Huta, CCDP, CCW, RTC (Reality Therapy Certified)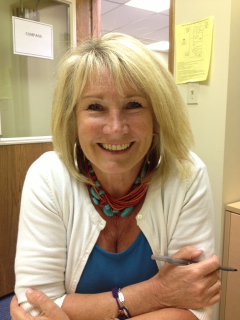 Judi believes that with self-knowledge and trust, we have faith in our abilities, skills and talents. She believes that with faith we have the courage to change our thoughts, take new actions and create better results for ourselves, our communities and the workplace. Judi is a passionate career development practitioner, educator, facilitator, leader, and mentor who has helped hundreds of people reach personal and professional goals through focusing on strengths and possibilities. Her extensive experience includes working with children, youth and families, immigrants, job seekers, Aboriginal people, people with diverse-abilities, employers, business associations and post-secondary students.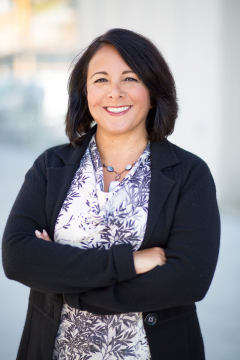 Anahita Kadkhoda, M.Sc., CCDP, (California State University Northridge, Career Counselling)
Anahita has over 15 years of experience in the field of career counselling and training.  She has worked with variety of clients including professional and technical workers, university and high school students, immigrants, as well as mature workers. Anahita is also involved in designing and developing online training for various industries such as insurance and manufacturing.  Whether she is facilitating or designing a course, Anahita ensures participants engage in a collaborative learning so they may gain practical knowledge and skills.
Shabnam Khanshaghaghi, BSc, MA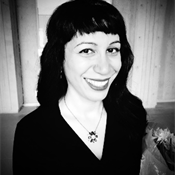 Shabnam has over 14 years of experience in the field of Career Development. She has worked as a Facilitator and a Case Manager; since 2015, she has been in the role of Manager for different nonprofit and for-profit organizations. She is also an Instructor at Douglas College. Shabnam has considerable experience working with practitioners in the Greater Vancouver Regional District and throughout BC who serve vulnerable populations in rural and urban settings.

Shabnam KhanShaghaghi has a BSc in Computer Science and a MA in Liberal Arts, focusing on Mental Health from Simon Fraser University. Shabnam is passionate about social justice and equality, especially for vulnerable populations. She is a firm believer that poverty can be reduced by free education and skills training.

Shabnam is a lifelong learner and uses every opportunity to attend workshops and webinars.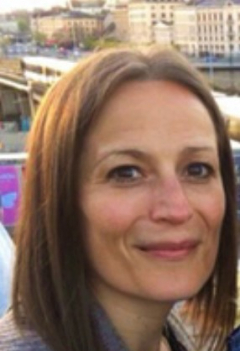 Annika Laale is passionate in many areas including Career Development, Organizational Development and Change Management – all focused on the human experience. As a consultant and facilitator, she excels in understanding the complexities of organizational systems and group dynamics and successfully creates learning opportunities for the ever-changing work environments while building great relationships and partnerships. In addition to her work with Douglas College as an instructor, she works nationally with the Canadian Career Development Foundation (CCDF) as a Project Director and as the Master Trainer for PRIME – an employability assessment tool. She also works with the Life Role Development Group (LRDG). She loves working with front-line CDPs to tap into their brilliance and enable them to take concepts and theory into practice in their unique settings. Annika holds an MA in Sociology specializing in Work and Organizational Behaviour.
Ann Norris, M.A.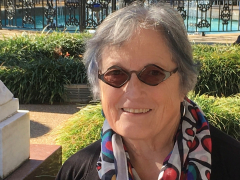 Ann has three decades of experience in career development. She has been a career development professional, a program developer, a program manager, a proposal writer, a vocational rehabilitation counsellor and a facilitator. Ann holds a Master of Arts Degree in Leadership and Training from Royal Roads University. From 1991 to 2014 Ann was the owner of Global Vocational Services Inc., a contractor to federal and provincial governments in the career development field. In this role Ann was involved in the development, implementation and management of Employment Program of BC contracts including the management of thirty staff and five subcontracting organizations. Ann is skilled in developing community and government partnerships.  She now is an instructor both online and in person in the Career Development Programs at Douglas College.
Jennifer Sumner (RRC, MEd)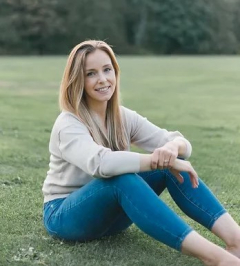 Jennifer Sumner has worked with families and youth for over 10 years with a focus on career counselling, substance use and as a classroom teacher.  Alongside her work facilitating the learning of Career Development Professionals, she is also a secondary school counsellor on the Sunshine Coast. She is a registered clinical counsellor and has a private counselling practice where she primarily works in the fields of substance use, trauma, career transitions and anxiety. Much inspired by her own life experience, Jennifer is passionate about developing programming for women transitioning back into the workforce after having children. 
Sandi Strate, M.Ed., CCC (University of Calgary, Counselling Psychology)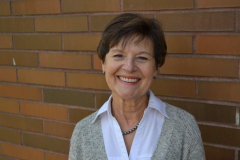 Sandi sees herself as a "people" person, and her many years of work in counselling, teaching, and social work reflect this. Since 1988, she has been a faculty member at Douglas College where her various  responsibilities include personal and career counselling, coordinating  Counselling Services, supervising Masters level students in practicum placements at the college, and teaching in the Career Development Practice Program. Sandi is a believer in lifelong learning and actively engages in professional activities and courses; most recently she completed an eleven month blended learning Certificate in Positive Psychology from the Wholebeing Institute in Massachusetts. She has been active in provincial organizations as the Post-Secondary Counsellors' Association of BC and Healthy Minds/ Healthy Campuses.
(Sue) Soon-Lan Lee Switzer, MA (Higher Ed. Leadership), CCDP, HRM, ESTP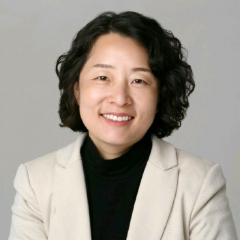 (Sue) Soon-Lan has worked in the career development field across Canada for over 10 years, in addition to the accreditation of human resources management and essential skills training. Sue is a learner-centred educator and instructor with the extended training on Experiential Learning, Universal Design for Learning and Human Centric Design. Sue focuses on quality of student learning and their learning experience. Sue believes that learning should be fun, like playing in a playground. Education is a path of learning. An educator should create a safe environment in which to play and help students do more on their own. Sue currently serves as Vice President at the UN Association - Vancouver Branch. Sue is highly dedicated in the community to achieve the 17 UN SDGs.