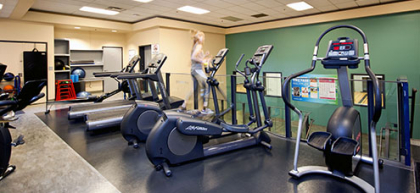 Fitness Centre
Employees have free access to fully-equipped gym facilities at our Coquitlam and New Westminster Campuses.
Intramurals
Employees are invited and encouraged to participate in all intramural Sports Teams and programs at Douglas College. Some of these teams include: volleyball, basketball, table tennis, dodgeball, soccer and badminton.Fitness classes
Employees can register for a variety of fitness classes for free. Some of these classes include Yoga, Zumba, Spin and Interval Training. Employees also have access to discounted personal training rates for individuals or groups.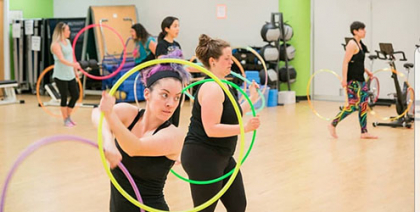 Employee and Family Assistance Program
An Employee and Family Assistance Program (EFAP) is a part of the benefits package for all regular employees and their dependents. Employees can access confidential services to help address issues that affect their well-being, whether it is learning from health and wellness or life skills articles, or accessing HomeWeb (an online health library, with health risk assessments and healthy habit development tools). Employees can also use the childcare or elder care resource locators or browse one of the many online e-Courses.
Teladoc
Employees (covered under the long term disability plan) and their eligible dependents have access to Teladoc. Teladoc is an organization that provides a suite of services, which enables employees to draw on the knowledge of experts to help get the right diagnosis, the right treatment and the right care. When an employee/eligible dependent is facing a medical challenge, Teladoc can help them:
Better understand their medical condition
Find a specialist within or outside Canada
Navigate the Canadian healthcare system
Confirm the diagnosis or treatment plan through an expert review of their medical records (InterConsultationSM), which includes a comprehensive report that has treatment recommendations which the employee can share with their doctor
With Teladoc, employees are connected to more than 53,000 peer-selected specialists and sub-specialists around the world.