Throughout history, nothing has challenged the status quo like the humanities and social sciences. The subjects that comprise them, such as psychology, philosophy and anthropology, encourage us to be skeptics and to ask questions about the world around us. In fact, learning the humanities and social sciences is as much about the questions we ask as the answers we receive.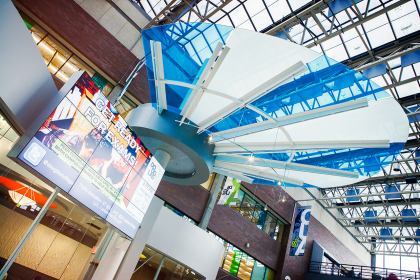 Get Ready to Start Your Humanities and Social Sciences Career
at Douglas College
---
Whether you want to gain a better understanding of the mind or get a tighter grasp on what Plato meant by the state being "the greatest happiness of the whole," the Faculty of Humanities and Social Sciences at Douglas College is an excellent place to hone your critical-thinking, analytical and problem-solving skills.
Bachelor Degrees
Humanities and Social Sciences faculty offers a number of credentials, including the following four-year degree-granting programs: 
Associate of Arts Degrees
We also offer "themed" Associate of Arts degrees in the following subject areas:
Study abroad
Visit the Field Schools section for information on the 2018 Italy, Greece, and Scotland Field Schools.

Read More