The Institute of Urban Ecology has conducted numerous environmental projects in Greater Vancouver over the past ten years. Although the activities have varied according to the specific needs of each project, they have generally fallen under the following categories:
Conducting basic research
Enhancing environmental education
Raising public awareness
Developing, implementing and coordinating action plans
Projects
Projects, explained in more detail below, include:
Urban Bug Gardens (2006-2008)
Delta Migratory Bird Study (2005-2007)
Changing Places (2003)
Special Places (2003)
Nature's Services (c. 2002)
Clean Water Initiative (2001)
Wel-Use Land Data Base (1998)
Urban Bug Gardens
This Project explored the potential of native flowering plants versus ornamental flowering plants to attract and retain beneficial insects in a large urban community garden.
Delta Migratory Bird Study
This study looked at the impact of various land uses on migratory bird foraging behaviours.
Changing Places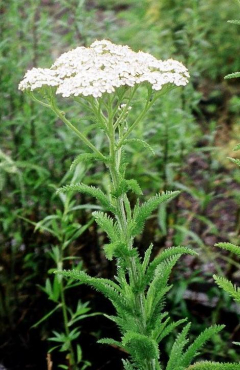 Green spaces such as parks and street trees are important assets for urban communities. As well as providing recreational opportunities and aesthetic value for local residents, these areas provide ecosystem services (e.g. maintenance of air quality) that are vital to maintaining local quality of life and supporting local biodiversity. However, municipalities must manage urban green spaces carefully to ensure that they are able to provide all of the above services. This is often difficult in light of problems such as limited municipal resources and conflicting uses of green space areas.
Changing Places: Development and Implementation of Green Space Management Plans was an initiative of the Institute of Urban Ecology that addressed some of the issues municipalities face in managing local green space. First, we identified the type of information municipalities require to assess and manage green spaces and secondly, we developed strategies for implementing management plans once they are in place. The Changing Places Project encompassed specific work IUE staff and volunteers were doing for the cities of Surrey and Coquitlam to assist them in developing and implementing their green space management plans. A one-day workshop on the implementation of community green space management plans for planners, parks departments, non-governmental organizations, and others was held at Douglas College on June 2, 2003.
The Changing Places Project was sponsored by the Real Estate Foundation of British Columbia, the BC Habitat Conservation Trust Fund, the City of Surrey, the City of Coquitlam, and the Douglas College Institute of Urban Ecology.
Special Places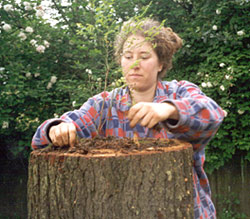 Special Places was an initiative to quantify the distribution, abundance and community and wildlife values of Special Use lands in Greater Vancouver. The purpose was to better assess the present contributions of Special Use lands to the livability of the region and in maintaining urban biodiversity, and to explore ways of increasing their future contributions. Special Use referred here to areas with significant green space but dedicated to other uses such as airports, golf courses, cemeteries, university campuses and similar lands. These areas fall outside other specific more homogeneous land use categories such as residential, industrial, agricultural, parkland, wildlife refuges and vacant sites. 
Their contributions to livability were determined through calculations, based on values obtained from the literature, of "nature's services" they provide - removal of carbon dioxide, suspended particulates, ozone, sulphur dioxide, energy conservation, water conservation, psychological benefits and so on. Their contribution to urban biodiversity are evident in the species lists of plants that are being developed through field research in the project or obtained from the literature, and by extrapolating the wildlife species benefiting from these species.
The Special Places Report is now available in PDF format. Adobe Acrobat Reader is required.
Nature's Services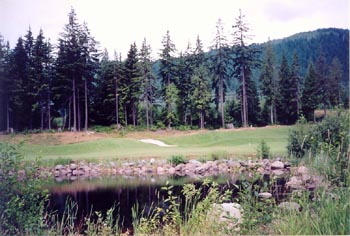 With establishing connectivity as the ultimate goal of Green Links, we found ourselves dedicating much of our effort to the value of nature in cities as a whole. This involved diverse roles such as creating beautiful scenery, buffers against noise, encouraging wildlife, reducing energy costs and conserving water. We also drew attention to the restorative function of landscapes and the language of nature, speaking through large trees, birds, rustling leaves, cool shade and aromatic smells. Nature is a vital component of what defines "home" to residents in a neighbourhood and what speaks of "community" to an attentive visitor.
Nature's Services was a project that highlighted the benefits of small scale plantings – individual trees, planters, a square metre of grass, a backyard, or a balcony. We drew parallels with recycling in Greater Vancouver where, although our individual blue box contributions may appear modest, collectively we prevent several hundred thousand tons of solid waste from being landfilled or incinerated. So, individual trees, balcony planters or yard plantings may appear modest as well but collectively we can create many thousands of hectares of valuable wildlife habitat. For example, one 30-year-old green ash tree annually removes about 50 kilograms of carbon dioxide and 1 kg of suspended particulates. In Greater Vancouver backyards collectively represent an area equal in size to 15 Stanley Parks, an incredible resource.
We used nature's services as a theme in our workshops and also researched and developed materials that elaborated on the benefits of small scale plantings.
Green spaces such as parks and street trees are important assets for urban communities. As well as providing recreational opportunities and aesthetic value for local residents, these areas provide ecosystem services (eg. maintenance of air quality) that are vital to maintaining local quality of life and supporting local biodiversity. However, municipalities must manage urban green spaces carefully to ensure that they are able to provide all of the above services. This is often difficult in light of problems such as limited municipal resources and conflicting uses of green space areas.
Clean Water Initiative 
The Coquitlam River is an urban watershed and is part of the greater ecosystem of the lower Fraser River. This region is a major stopover for migrating birds on the Pacific Flyway and the Fraser River supports the world's largest salmon run. Tributaries to the Coquitlam River include Or, Maple, Hoy, and Scott Creeks. Below the dam at Coquitlam Lake, the Coquitlam River and many of its tributaries are home to Coho and Chinook salmon.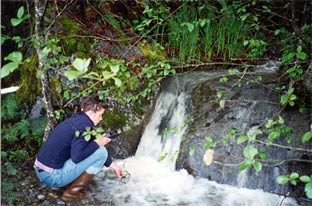 In 2001, the Outdoor Recreation Council of BC identified the Coquitlam River as the third most endangered river in the province. This rating was due to gravel mining along pipeline road: the major point source of sediment in the river. The impacts of the gravel pits on the river were the focus of the Coquitlam Environmental Task Force. The Clear Water Initiative complemented the work of the task force by aiming to reduce turbidity in the Coquitlam River from sources other than the gravel operations.
Urban growth in the Coquitlam River Watershed is another major concern to the health of this region. Coquitlam's population is growing rapidly and shows no signs of slowing. Major developments have reduced large areas of habitat and have caused the quality of water in the remaining tributaries to the Coquitlam River to deteriorate. The Coquitlam River Watershed is a valuable natural resource and its health has significant impacts on local biodiversity.
The Clear Water Initiative was a project of the Institute of Urban Ecology that began in January 2001. This initiative focused on the Coquitlam River Watershed below the dam at Coquitlam Lake.
The primary objective of the Clear Water Initiative was to improve water quality in the Coquitlam River Watershed. The project differed from previous initiatives in that it focused on non point sources of pollution. It complemented other initiatives by further stabilizing slopes which otherwise may fail and create turbidity problems. A secondary objective was to enhance wildlife habitat within the watershed through increased plant biodiversity and to promote environmental stewardship.
To achieve its objectives, the Clear Water Initiative aimed to:
Reduce surface erosion in problem areas by planting native plants
Monitor water quality
Provide workshops to increase public awareness and participation
Water Quality Monitoring
From January - December 2001 we monitored water quality in the watershed by collecting weekly water samples at seven sites throughout the watershed. To concentrate on non-point sources of pollution and erosion we monitored turbidity, dissolved oxygen, pH, temperature, total dissolved solids (TDS), depth and wetted width. The results of the water samples indicate that all these streams are fairly healthy except during heavy rainfalls when the sediment load into the creek increases. Due to the increase in turbidity during rainfall, we are planting these sites to reduce the amount of sediment flowing into the Coquitlam River.
Workshops
As part of the Clear Water Initiative the Institute has developed a workshop on monitoring water quality that has been successfully delivered to schools around the watershed. In addition to offering workshops on clean water and water quality, we are also offered workshops on native plants and backyard habitat as part of this Initiative.
Plantings
Planting native species in the riparian areas of the creeks improves the health of the creek by providing cover, stabilizing the bank, reducing runoff of sediment and pollution as well as contributing nutrients and habitat. As part of this initiative the IUE organized plantings in the following tributaries: Or Creek in the GVRD Watershed, Cewe Gravel Pit, Fulawka Creek, Oxbow Side Channel, Maple Creek, Grist Creek and Scott Creek.
Report
Hillary Rudd, project coordinator, has compiled all the data and written a report on her findings from this initiative. For a copy of this report or for more information on this study contact us.
Thanks to Environment Canada's ecoACTION program for funding the Clear Water Initiative.
WEL-Use Land Data Base (1998)
A copy of this document through can be ordered through our publications page.
WEL-Use Feasibility Study: Introduction
This study considers the feasibility of Douglas College or another organization developing a web resource which would provide access to environmental land-use geographical information data for the Lower Mainland region.
Web GIS applications are rapidly becoming more common and popular. Technology has progressed far beyond static bitmap images to the point where maps can be queried online or downloaded as GIS-ready datasets. In the Lower Mainland, many agencies seem in the process of developing web GIS or map serving applications.
The study shows that the barriers to creating a system that accesses all or even most datasets available for the Lower Mainland are formidable. Barriers to implementing WEL-Use include: restrictive government data policy, the problems of synthesizing different data formats, and keeping the data current.
Current government policy places significant limitations on public use of many spatial datasets produced with public funds. High data costs are part of the problem, but it is the license agreements that limit end use of data to one or a few users that effectively denies public access to many datasets over the Internet. Thus policy reform is needed for WEL-Use to deliver some of the most useful datasets, such as TRIM base maps, Cadastral mapping, Forest Cover, orthophotos, satellite images, and StatsCan Census data.
The GIS industry has not developed a single standard data format that makes it very difficult to share data across platforms and between agencies. The Lower Mainland illustrates this issue well with at least four different GIS software suites in use. However, Arc/INFO is the most commonly used software and is closest to providing a data standard. One solution to the disparate nature of GIS data in the Lower Mainland would be for an organization such as Douglas College to gather together all available data and make it accessible over the web. Unfortunately few datasets are static, and keeping track of the latest version is a significant issue.
Market Survey
The survey, which was sent to land information managers in government agencies (municipal, regional, provincial and federal) and public interest organizations, and the interviews conducted by phone suggest that there is considerable interest in WEL-Use. There is also some interest in participating actively in WEL-Use, although many stakeholders would need more information about the details and benefits before committing any resources. Examples of possible benefits include: fostering increased public participation in, and understanding of, land use planning and management; increasing the level of data sharing between all stakeholders; and the ability to develop holistic data models for the Lower Mainland.
There is also some concern about duplicating efforts as both the provincial government, through individual ministries and through LandData BC, and the federal government, perhaps through an extension of the DFO site, are developing their own web-applications. However, at the regional and municipal levels WEL-Use would be an important resource, serving as a central switchboard for data.
Smaller agencies such as Bieap-Fremp and non-government or community organizations that may have data but limited resources, for instance GIS capability or Internet servers, would also be natural partners.
Case Histories
A discussion of a few select Internet GIS applications similar to the WEL-USE proposal, in delivering data over the Web, through three case histories.
Recommendations
Recommendations for the development of WEL-USE, include both technical specifications and organizational structure.
A minimum hardware configuration is a Pentium 200 MHz server linked to a GIS. Internet server software and map server software are both needed. An ftp server, for large file transfers, and a CD writer, for delivering even larger datasets, are recommended. A long-term commitment to maintain and grow the site will be needed for Wel-Use to become a gateway to GIS for the Lower Mainland.