Communications, in all its varied forms, is a key workplace skill. Ironically, communicating during a "communications age" offers its own challenges, demanding clarity and precision to be heard through the clutter. Expressing ideas and objectives in a direct way, leaving little to interpretation, is the goal of the communicator.
Competitive Skills
Enhance your speaking, writing and interpersonal skills with communications studies at Douglas College. Whether you're considering careers in communications, media or public relations, or just interested in improving your communication skills, Douglas offers several communications programs and a variety of communications courses.
Career Advancement
The skills you'll learn in communications studies at Douglas College will be an asset no matter what career or educational path you choose. They will be particularly helpful in fields like business, journalism, marketing, communications and professional writing.
University Transfer
Douglas offers seven communications courses that transfer directly into Simon Fraser University's School of Communications. Other Communications courses transfer into the University of British Columbia, Kwantlen University and the University of the Fraser Valley. You'll get all the benefits of attending college – lower tuition, smaller classes - plus the knowledge that you'll get full credit for your courses when you transfer to university. Learn more about Communications university transfer.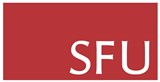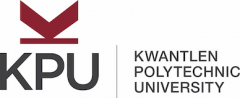 Student Success Story
Communications student Domunique Booker will bring her game off the court with a career as a sports broadcaster.
Want More Information?
For information about admission requirements, courses, intake dates and more, visit the Program and Course Catalogue.
Read More