Education
BA, Criminology, Simon Fraser University
MA, Sociology, Concordia University
PhD, Sociology, Carleton University
About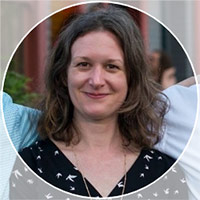 Lisa Smith is an Instructor in the Department of Sociology at Douglas College. Her research interests include: sexual and reproductive health (with a focus on contraception and menstruation), gender-based violence, and gender, sex, and tech. Lisa is a devoted and passionate educator and scholar, who remains actively engaged within her community and many of her projects involve collaborations with community groups, government, and advocacy organizations. Her work has appeared in a variety of peer-reviewed publications and edited collections, including Studies in the Maternal, Social Compass, and Girlhood Studies.
Tel: 604 527 5561
Email: lsmith65@douglascollege.ca
Office: N3310
Lisa has two current research projects. She is a co-investigator on a SSHRC partnership grant running out of McGill University entitled: iMPACTS: Collaborations to Address Sexual Violence on Campus. As part of this work, Lisa has been an active member of the college-wide committee consultation process that developed the Sexual Violence and Misconduct Prevention and Response policy. She has also played a supportive role in developing training and programming for students around consent and active-bystander training. Her second research project is entitled: All About the Flow: Period Product Access on Campus and involves an examination of barriers to accessing period products on post-secondary campuses.
Courses Taught
SOCI 1145 Canadian Society
SOCI 2240 Women in Society
SOCI 2290 Society, Tech, Inequality
SOCI 3385 Social Control and Surveillance