The Indigenous Gathering Place is located at New Westminster Campus (Room 4650).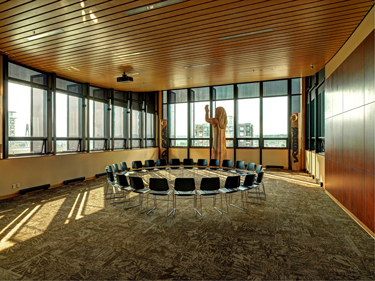 Opened in April 2011, the Indigenous Gathering Place is a venue for traditional ceremonies and hosts potlucks and meetings. When not holding events, the Gathering Place is a quiet space to study, meditate and meet fellow students.
The main room features traditional art, including a four-metre Coast Salish welcoming figure that faces the Fraser River, by Susan Point, and four directional poles by George Hemeon.
The space is available to everyone at Douglas College and to the larger community to use respectfully.