Douglas College has campus facilities in New Westminster and Coquitlam:
New Westminster – 700 Royal Avenue and Anvil Office Tower, 11 8th Street, both within a short walk of the New Westminster SkyTrain station
Coquitlam – 1250 Pinetree Way, one kilometre north of Coquitlam Centre and a three minute walk from Lafarge Lake-Douglas Skytrain station
The College is easily accessible by public transit. Skytrain is recommended as it's quick, inexpensive and good for the environment. There are also secure bike facilities on both campuses.
New Westminster Campus Map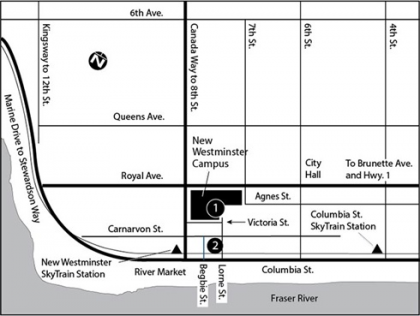 Coquitlam Campus Map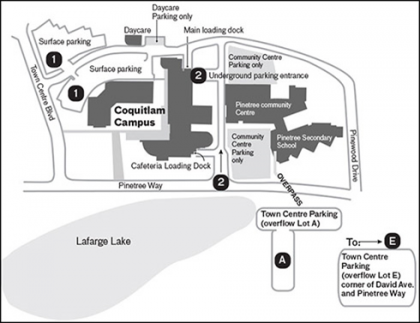 Transit
Please visit our Transit page here.
Parking hours, locations and rates
Please visit our Parking page here.