Program
General Business (Diploma)
Length of Program
Four semesters
Campus
Coquitlam
New Westminster
Admission Type
Open Enrolment - General Admission Requirements
Overview
The General Business Diploma program prepares you for almost any aspect of business, including starting and managing a business, accounting, computer systems, marketing, sales, supply chain management and international business.
In your first year, you'll develop fundamental business skills such as accounting, economics, marketing and writing, and then customize your program with electives from other disciplines in your second year. Depending on your area of focus, you'll be prepared to write industry certification exams in project management, supply chain management or international management.  
Get industry certifications
This program has been granted equivalency to the Canadian Institute of Management's Chartered Management Program (CMP) which can be used toward the Certified in Management (C.I.M.) or Chartered Manager (C.Mgr.) professional designations.
Continue your education
If you want to further your business education, this program transfers into the Bachelor of Business Administration in Management program at Douglas. Your credential may also transfer to business programs at other post-secondary institutions. Visit the B.C. Transfer Guide and your transfer university's website regularly to confirm which courses transfer.
Get work experience while you study
Put your skills to work by joining the optional Co-operative Education Program, which alternates semesters of study with paid, full-time work in your field. You'll earn money while gaining experience, building your resume and getting an employer reference, all before you graduate. To participate in Co-op you need to plan two semesters in advance, so we strongly recommend contacting the Co-op Office at the start of your program. 
In the Business Internship Program, you'll apply the theory and knowledge you've learned in class into a real-world business setting. During your unpaid part-time internship, you'll be assigned tasks and projects that junior management, marketing, business, administrative and/or sales employees complete in the modern workplace. 
To be accepted into the internship program or the Co-op program, you must contact the Career Centre early in your studies at Douglas College. 
Program Requirements
Curriculum Framework
Graduation Requirements:
Successful completion of 60 credits
25% (15 credits) of all coursework must be completed at Douglas College
A minimum program GPA of 2.0 is required
Course Requirements:
Course Number
Course Title
Credits

Select one course from the following two options:

Business Communication

3.00

Academic Writing
(Students can substitute an English, Communications or Creative Writing course that transfers (as English credit) to one of the B.C. research universities (SFU, UBC, UBC-O, UVic or UNBC)).

3.00

Select one course from the following four options:

 

 

CMNS 1216
Interpersonal Skills for the Workplace
3.00
CMNS 1217
Intercultural Communication in the Workplace
3.00
CMNS 2316
Understanding and Managing Interpersonal Conflict
3.00
MARK 2150
Personal Selling
3.00

Select one course from the following three options:

The Canadian Economy

3.00

Principles of Microeconomics
Note: ECON 1150 and ECON 1250 are requirements for the BBA degrees.

3.00

Principles of Macroeconomics
Note: ECON 1150 and ECON 1250 are requirements for the BBA degrees.

3.00

Select one course from the following two options:

 
 

Introductory Business Law

3.00

Business Ethics

3.00

Required Courses:

 

 

ACCT 1110 (see Note 1)

Principles of Accounting I

3.00

ACCT 1210 (see Note 1)

Principles of Accounting II

3.00

Management Essentials

3.00

FINC 1231 (see Note 2)

Business Mathematics

3.00

Excel for Business

3.00

Introductory Marketing

3.00

CAPSTONE: Select one course from the following two options: (see Note 3)

 
 
BUSN 3253
Entrepreneurship and New Venture Development
3.00

Business Strategy and Simulation

3.00

CBA Elective (see Notes 4 and 5)

Select six (6) courses from Faculty of Commerce and Business Administration

18.00

Elective (see Note 4)

Select three (3) 1000-4000 level College courses 

9.00

Total Credits

 

60.00
Note 1: ACCT 1235 (Principles of Introductory Financial Accounting I & II) can be taken instead of both ACCT 1110 and 1210. A 3-credit open elective course must then be taken to meet the 60-credit requirement of the program.
Note 2: MATH 1125 may be substituted for FINC 1231
Note 3: For these courses, it is highly recommended that students take them in their final semester in order to maximize their benefit from the course content.
Note 4: Students wishing to transfer to a degree program should ensure that 1000-2000 level courses must be university transferable, and that no more than five 3000-4000 level courses are non-transferable (see transfer guide at http://www.bctransferguide.ca/).
Note 5: SOSC 2140 can also be used to meet this requirement.
Admissions Requirements
Applicants must meet the admission requirements listed below:
Note: Some courses in this program require students to have completed Foundations of Math 11 with a grade of C (some courses may have a higher requirement). Therefore, it is strongly recommended that you check each individual course prerequisite and ensure that you have completed requirements prior to registration. 
Cost
You can get an average cost for your program - tuition and student fees, books, uniforms, lab fees etc - on the Program Cost page. 
Only programs approved for student loan funding are listed on the Program Cost page. For all other programs, refer to the Tuition Fee page.
Career Pathways
Career opportunities include:
Accounting Clerk 
Accounts Payable Clerk 
Banking - Customer Service Representative 
Bookkeeper 
Business Management Advisor 
Business/Programmer Analyst 
Collection Clerk 
Credit Assessment Advisor 
Management Trainee 
Manager 
Records Management Specialist
Program Guidelines
Program Guidelines for previous years are viewable by selecting the version desired. If you took this program and do not see a listing for the starting semester / year of the program, consider the previous version as the applicable version.
Testimonials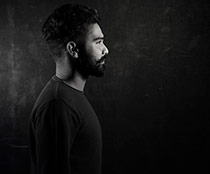 A taste of the real world
Business grad plans to open restaurant with knowledge gained through hands-on training at Douglas.