SKILLS FOR SUCCESS for Douglas College STUDENTS

WHAT SERVICES ARE AVAILABLE?
1. Skills Assessments – What level are you?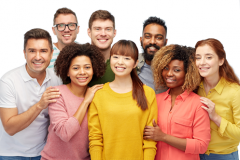 Understand your skills levels in relation to Canadian Occupational Skill requirements to explore potential work opportunities and identify skills to build.  
Scientifically validated assessments identify skill levels for Reading, Numeracy, Writing, Listening, Digital Skills and Success Traits. Complete an online assessment to instantly access your results report.
Self-assessment tools guide you through a process to gauge your level in the 'other' Skills for Success.
Complete the assessment independently or with the assistance of a Skills Coach, the choice is yours!  
View Skills for Success / Essential Skills Assessments information
---
2. Skills Coaching 
Students who would like to have personalized assistance can request Coaching through in person meetings or a virtual coaching session. Skills Coaches help to:
debrief your assessment results;
develop personalized learning plan; 
provide strategies to help you enhance your skills
---
3. Skills for Success / Essential Skills Tools, Resources and Online Modules
There are a number of skills tools, resources, and self-directed modules that individuals can access to enhance their skills. Students who complete the WESA Assessment are provided with a learning plan that contains links to recommended self-directed modules.
You choose what works best for you and do as much or as little as you would like. Work independently or with the assistance of a Skills Coach.
---

Watch what Douglas College Students have to say about
Skills for Success / Essential Skills: 
Watch Here