Building Your Path to Success: Exploring Education and Employment Opportunities for Young Adults (Ages 16-29) to Thrive in a Fulfilling Career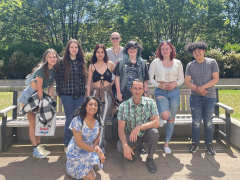 Join the CAVE and get real tools, education, and training to find and keep a rewarding job that you like! CAVE is a place for youth to identify job goals, explore careers, build workplace skills and confidence, and connect with local employers.

During your time at CAVE, you'll create a personalized plan to navigate the labour market and achieve your career goals. Transportation support is available.
Program Highlights
▶️ 7 weeks of in-class training focused on enhancing learning, essential workplace skills, and career exploration and coaching to achieve employment goals. Includes resume preparation, cover letter writing, interviewing skills, and industry-specific training courses.
▶️ Up to 12 weeks of career coaching including customized assistance from knowledgeable and friendly staff who will help you connect with and refer you to Post-Secondary Education, Training, Work Experience, Paid Work Placement, and Support through the first 3 months of your journey. We offer employers who hire CAVE participants a wage subsidy for the first 12 weeks of employment.
---

Earn up to $500 in bonuses and incentives!
---
Program Eligibility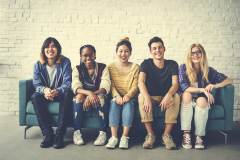 16-29 years of age
Canadian citizen, permanent resident, or a person who has been granted refugee status and is legally entitled to work in Canada
Living in British Columbia
Not a full-time student
Not actively participating in another government-funded training program
Unemployed or precariously employed
---

In-Person Information Sessions
Thursdays at 10 AM
Email us or call us to register.
---
Is your company interested in hosting a work placement?
CAVE participants are job-ready and bring skills, dedication, and enthusiasm to the workforce. Contact us to get involved.