Are you interested in getting involved on campus while strengthening your own career development skills? Do you want to learn more about yourself, build leadership skills and meet new people? Then you'd be a perfect fit for our Career Volunteer program.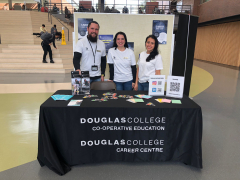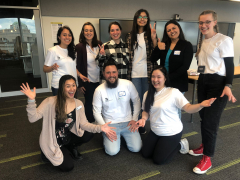 What do career volunteers do?
Conduct event registration, takedown and setup 
Attend our career development events and help engage with other students 
Promote the Career Centre and its services  
Provide crucial student feedback to our department 
What is the commitment?
15 volunteer hours per semester
Attend and complete all mandatory training and meetings
Maintain a GPA of 2.5 or higher
Attitude
Respectful
Positive
Encouraging
Team Player
What is in it for me?
Opportunities to connect with like-minded students and make friends
Meet employers, career coaches and develop your own professional skills
Go to fun social events that are exclusive to Career Centre Volunteers
A chance to win our Career Captain Award
Bonus: Career Centre t-shirt and name tag to wear at all events!
Event Examples
Career Boot Camp 
Career Clinics – Resume, Interview and Job Search workshops 
Professional Headshot Event 
Career Fair 
Volunteer Fair