Warm greetings from the School of Commerce and Business Administration!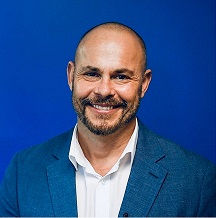 I am extremely pleased to serve as Dean for the School and am incredibly proud of the academic quality, pathways and opportunities available to our students. Learning at Douglas isn't just an academic pathway to a valued credential, it is an experience.
The Faculty of Commerce and Business Administration is dedicated to providing an exceptional learning ecosystem to our learners. Why choose Douglas for your academic journey? Three reasons:
Our faculty are dedicated to providing you with the most vibrant, rich learning experience possible. Our faculty teams have a wealth of industry knowledge which translates directly into your learning. As educational professionals, our faculty are up to date with industry trends, and remain professionally engaged in their specific professional areas. Lastly, education is a passion, and this is evident each and every day as our faculty lead you through the learning process.
Our programs are innovatively designed to give you multiple options and pathways. We know that things can change, and are dedicated to ensuring that whatever credential you are pursuing, you will have options to change direction. Additionally, our programs are laddered so that you can continue your education with us from diploma, to degree to post graduate diploma.
Value added credentials embedded in our programming allows you to become industry certified in a number of program areas. Whether you are an aspiring accountant, supply chain management specialist, human resources professional, international trade facilitator, project management practitioner, or financial planner/analysist, our programs are designed to provide you with the relevant industry certification in your chosen profession.
Justin Williams, PhD
Dean, Faculty of Commerce and Business Administration