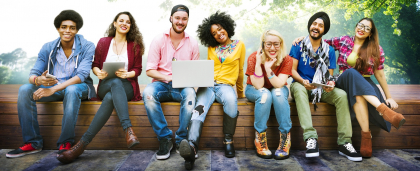 SEED is a government-funded program to help unemployed youth in the lower mainland of British Columbia to find and keep a full-time job.
Many SEED participants have limited work experience. Some are even looking to get their first job. Many are new to Canada and most have limited education, either here or from their home country. SEED participants share a common goal of wanting to improve their lives by increasing their employment skills and finding steady employment.
SEED can:
Help you get into the local labour market
Open doors to future career success
Provide you with continuous personal job coaching and community
FINANCIAL SUPPORT
SEED participants are $ paid minimum wage while attending the 6-week class training, as well as $ bonuses and incentives throughout the program.
 
PROGRAM ELIGIBILITY

PROGRAM LENGTH
(14 Weeks)

To apply for SEED you MUST be:

Between 16 and 30 years of age (inclusive);
Unemployed and seeking FULL-TIME employment;
A Canadian citizen, permanent resident, First Nations (status and non-status), 
Metis, Inuit youth, and "unaffiliated Indigenous youth" or protected person as defined by the Immigration & Refugee Protection Act;
In need of assistance to overcome employment barriers.

6 weeks of paid classroom training
8 weeks of work experience and job coaching with an employer
Class Time | Monday – Friday, 9:00 am – 3:00 pm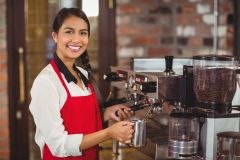 Participants Receive:
Pre-employment skills
Short-term occupational certificate training – can be customized
Job search strategies and support
 
---
JOIN US FOR AN INFORMATION SESSION:
👉 Wednesdays at 10 am.  Contact Us to Register.
---
ARE YOU AN EMPLOYER LOOKING TO HIRE?
Employers interested in hosting a SEED participant for an 8-week work experience can complete an Application Form for the position you wish to fill and email it to seedyouth@douglascollege.ca