What is Blackboard Community?
Blackboard Community joins the resources from three academic support services: the Library, the Learning Centre, and the Centre for Educational and Information Technology (CEIT). Blackboard Community provides one-stop access to online courses and academic resources. Ask your instructor if Blackboard will be used in your course.
Blackboard is Douglas College's learning management system. To put it another way, it's our platform for online learning. It offers a set of features and tools, which enables you to engage with course content, submit assignments, participate in discussions, collaborate in groups, watch/listen to media, and much more.
Before you start
Check your browser is compatible.
Ensure you have your CNA credentials.
Log into Blackboard
You will use your CNA credentials to log into Blackboard Community.

Student Resources about Blackboard
To access the resources for students, go to Blackboard Community, then click on the Student Resources tab in the top green horizontal menu. There are 3 tabs at the top left of the screen: General, How To, and Career Centre. Click each tab to view its contents. Here you'll find information and instructions about your college email, your course ID, and how to navigate your course, submit assignments, take a test, and view your grades among other things.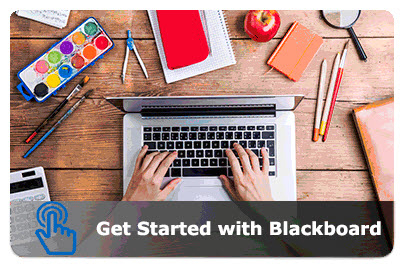 Hands-on experience with Blackboard
Now you can try out the various features of Blackboard. Go to Blackboard Community, then click Student Resources > General > Get Started with Blackboard on the top left. You'll find yourself in a practice course. Click Enroll, which will then enable you to interact in the course—yes, real hands-on experience. This video explains the process.
Need help?
If you have questions about using or troubleshooting Blackboard, try our Blackboard Student FAQs tool of Student Resources in Blackboard.

And, if you need help with Blackboard, contact servicedesk@douglascollege.ca. When asking your questions, remember to provide your name, student number, course name and term.