Are you 17-29 and looking for your fit in the workplace?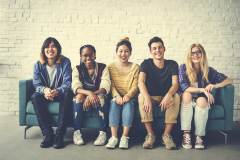 Join the CAVE and get real tools and training to find and keep a steady job that you like. CAVE is a place for youth to identify job goals, explore careers, build workplace skills and confidence and connect with employers.

During your 17 weeks at CAVE you will create a plan to get where you want to go in the labour market. Transportation supports provided.
Program Highlights
Phase 1.
5 weeks of in-class training focused on enhancing essential workplace skills and job search skills to achieve employment goals. Includes resume preparation, cover letter writing, interviewing skills, and industry-specific training courses.
Phase 2.
Up to 12 weeks of job search support including customized assistance from experienced program staff who will help you connect with and refer you to employers. 
Phase 3.
Paid work placement, with support through the first 3 months. We offer employers who hire CAVE participants a wage subsidy for the first 12 weeks of employment.
---

Earn up to $650.00 in bonuses and incentives!
---
Program Eligibility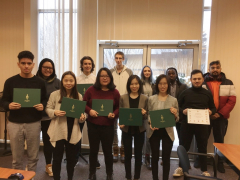 17-29 years of age
Canadian citizen, permanent resident, or person who has been granted refugee status and is legally entitled to work in Canada
Living in British Columbia
Not a full-time student
Not actively participating in another government-funded training program
Unemployed or precariously employed
Online Information Sessions - TBA
T.B.A.
---
Is your company interested in hosting a work placement?
CAVE participants are job-ready and bring skills, dedication, and enthusiasm to the workforce. Contact us to get involved.