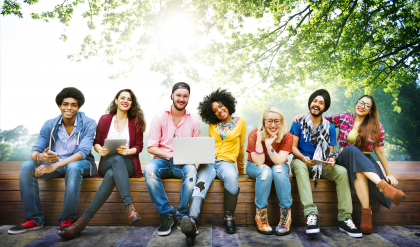 The Training Group's Youth employment programs support young people with entering the workforce or moving on to further education. Programs can include career exploration, occupational certificates, skills training or work experience placements that connect them to employers.
These programs serve young people who are unemployed, underemployed or who face challenges moving into positions in their field of study and interest. Program eligibility, structure and training location differs for each program.

 
Check out the individual program pages for details, dates and contact information.
CAVE Youth Employment Program
Are you 17-29 and looking for your fit in the workplace? Join the CAVE and get real tools and training to find and keep a steady job that you like.
Education Reboot
Did you leave high school without graduating? Are you in high school but feel that you are not on track to graduate? Would you like to learn about post-secondary and career options? Are you between 18 and 20 years old?
SEED Youth Employment Program
SEED - Sustainable Employment Directions - is a government-funded program to help unemployed youth in the lower mainland find and keep a full-time job.
Connections
Empowering immigrants in BC by supporting newcomers with the employability skills they will need to succeed in Canada.