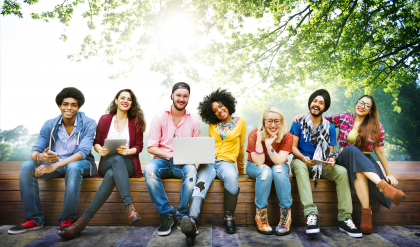 The Training Group's Youth employment programs support young people with entering the workforce or moving on to further education. Programs can include career exploration, occupational certificates, skills training or work experience placements that connect them to employers.
These programs serve young people who are unemployed, underemployed or who face challenges moving into positions in their field of study and interest. Program eligibility, structure and training location differs for each program.

 
Check out the individual program pages for details, dates and contact information.
CAVE Youth Employment Program
Designed to assist ages17 to 29 connect to the labour market. The program includes five weeks of in-class training, access to industry specific training and certificates and 12 weeks of job search support and opportunity for paid work experience. Are you 17-29 and looking for your fit in the workplace? Join the CAVE and get real tools and training to find and keep a steady job that you like.
Entrepreneur Works
Be Your Own Boss! 
The outcomes of the program depend on your needs. We focus on a viable business plan and coaching to help implement it. If after writing the plan (week 8) you feel you need further training, education or even employment, we will help create a training plan for you to achieve these goals.
SEED Youth Employment Program
SEED - Sustainable Employment Directions - is a government-funded program to help unemployed youth in the lower mainland find and keep a full-time job.
Reboot Plus
Explore your personality, skills and interests, get an inside look at post-secondary and career options, meet employers and professionals in their fields of interest and develop actionable education and career action plans.