If you are looking for a career where you can make a real difference in people's lives, welcome to the Faculty of Health Sciences at Douglas College. For people who like working with people, careers in the health care sector are rewarding and challenging. You'll be providing an essential service that meets very real and immediate needs.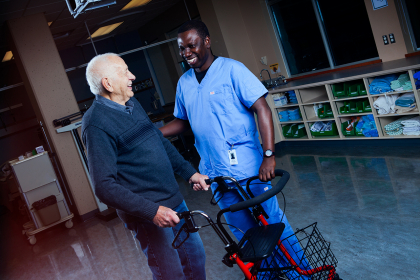 Make a real difference
Health Care Career
at Douglas College
Best Instructors
Our programs are continually evolving to meet the demands of the health care system. You'll learn under the instruction of caring professionals in specialized facilities that allow you to practice what you learn in the classroom.
Gain Competitive Skills
Programs in the Faculty of Health Sciences combine strong theoretical education and hands-on application, directly preparing you for your chosen health care career. Our graduates have an excellent reputation.
Hands-On Experience
Nursing and Psychiatric Nursing students from Douglas College apply what they've learned during a mock emergency response.