Training solutions designed specifically for you.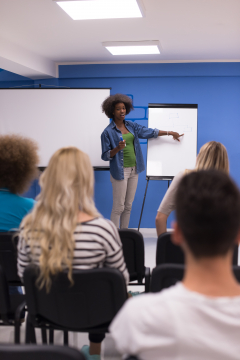 The power and effectiveness of workplace training is greatly enhanced when programs are customized so that the content is specific and relevant to the industry, business and the individuals being trained. Prior to training, our Programming Designers conduct an in-depth needs analysis to determine the exact challenges and opportunities for each team being trained and will then customize the content of the program so that it provides the 'bridge' between theory and execution for trainees to improve performance.
Our Program Designers will also customize an implementation and follow-up plan for training participants to greatly enhance the effectiveness and longevity of training results. This customized approach is far more effective than 'off-the-shelf' training programs that require trainees to try and 'figure out' how to apply the ideas and strategies from training to their personal work situations.
Price per program/workshop will be determined by length and customization required.
Some BC employers may have access to funding through the B.C. Employer Training Grant (ETG) which supports skills training to address provincial labour market needs. The program is delivered by the Province of British Columbia and is funded by the Government of Canada through the Workforce Development Agreement (WDA).  For more information on the Grant and to check eligibility. Click Here for More Details