TD Insurance is supporting students through the Campaign for Indigenous and Immigrant Student Awards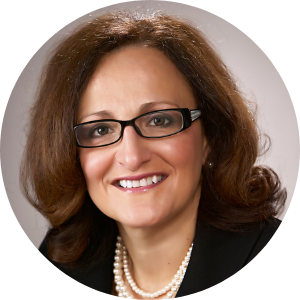 In April 2022, Douglas College Foundation launched the Campaign for Indigenous and Immigrant Student Awards which was inspired by Southern Railway of British Columbia's recent creation of an endowed award. But our community's support has not stopped there.   
TD Insurance, a trusted partner of Douglas College Alumni Relations, is matching every dollar given by Douglas College alumni (up to $10,000). Together with Douglas' match, this triples the impact of each alumni's gift. 
We sat down with Anna Kavanagh, Vice President, Affinity Market Group, TD Insurance to learn more about the values of the organization and what they hope to achieve through philanthropy.  
Q: What values does TD Insurance hold as an organization?
A: As part of TD Bank Group, our purpose is to enrich the lives of our customers, communities and colleagues. We know that people are the key to our success, and we view diversity and inclusion as part of our fundamental values that help support our purpose.
To help create an environment where everyone has the chance to succeed in a changing world, the TD Ready Commitment brings our philanthropy, people and business together simultaneously. TD is targeting CAD$1 billion by 2030 towards community giving in areas that support change, nurture progress, and contribute to making the world a better, more inclusive place.
Q: What does TD Insurance hope to accomplish through its philanthropy and corporate social responsibility plans?
A: In 2018, TD launched The Ready Commitment with a focus on creating positive change for a more inclusive and sustainable tomorrow. We've since built a strong foundation through our philanthropy efforts and employee engagement.
Our TD Ready Commitment strategy is aligned to the outcomes of our Environmental, Social and Governance Strategy (ESG), and across the bank we are focused on helping our business do what is right for today, but also in the long term.
Q: TD Insurance is generously supporting Douglas College Foundation's Spring Campaign, which aims to strengthen pathways to education for those new to Canada and students from the Indigenous community at Douglas – populations that are traditionally underserved in the educational system. What specifically drew TD insurance to support this area and how does it resonate with organizational culture? 
A: TD invests significantly in Indigenous economic and social development through our corporate citizenship platform, the TD Ready Commitment. Through the TD Ready Commitment, we support initiatives that help promote financial education, encourage healthy living, protect the environment, and celebrate Indigenous Peoples art and culture.
 As well, the TD Indigenous Banking Group provides banking, financial and investment services to Indigenous Peoples, Indigenous businesses, organizations, and governments. We are pleased to have the ability to serve Indigenous Peoples that live in rural and remote areas.
We recognize there is more work to be done on our collective journey towards Truth and Reconciliation. This is why we're applying our business, people, and philanthropic efforts to help create a more inclusive tomorrow for Indigenous Peoples across Canada.  We firmly believe that vibrant Indigenous communities will enrich Canada for everyone.
Q: Why does TD Insurance think it's important to invest in education, especially for those new to Canada and Indigenous students?
A: TD's purpose is to enrich the lives of customers, communities and colleagues and investing in education is one of the ways that we can ensure everyone has the chance to succeed in a changing world. 
For the past 6 years, TD Insurance has facilitated a summer internship program for Indigenous students. We are proud to support their academic learning, helping to develop skills, gain corporate experience in Insurance, and gain insight into the areas of our business that are aligned to their career goals. A total of 25 interns will participate across six provinces in Canada.
Q: TD Insurance has been a longtime supporter of Douglas College Alumni and is matching all donations made to the campaign by our Alumni up to $10,000 – why is it important for TD Insurance to assist Alumni in helping the next generation of students? 
A: TD Insurance has sponsored many activities and opportunities throughout our nine-year partnership with Douglas College Alumni to showcase our support of the program, alumni engagement, and higher education. We have been a national partner of Canadian Council for the Advancement in Education (CCAE) for its 25 years of existence, and we have supported the TD Insurance Meloche Monnex Fellowships in Advancement for 20 of those years to support and promote the Advancement Profession in Canada.  As a trusted partner of Douglas College Alumni and many other Alumni Associations, we believe in investing in students as they are the future.
Q: In the finance industry, is there an issue that is currently being faced that can be solved by removing barriers to education for underrepresented students?
A: We believe that economic inclusion is critical to be able to feel confident and thrive in a changing world. We are committed to helping increase access to the opportunities people need to improve their financial security. Through the TD Ready Commitment, one of the goals is to provide tools and programs to help people live their lives with greater financial confidence. We also aim to provide all customers with equal access to products and services, regardless of race, ethnicity and/or gender.
We have implemented or invested in many initiatives that may help remove barriers to education for underrepresented students. For example, we do not perform credit checks at deposit account opening in both Canada and the U.S., which helps reduce barriers to financial services for vulnerable and underrepresented populations.
In Canada, the TD Financial Health and Education (FHE) team within Canadian Personal Banking (CPB) is mobilizing the enterprise to develop strategies that accelerate progress toward improving financial health for our customers.  In 2021, the FHE team launched different tools enabling customers to access material about and assess their financial health. We also conducted a survey of Canadians to assess the impact of COVID-19 on the financial health of diverse communities, and the findings reinforce the importance of offering inclusive banking products and services and investing initiatives that aim to improve financial education of children, students, adults, and small business owners.
In addition, each year, the TD Ready Challenge invites eligible organizations to submit applications that offer solutions for a problem statement that is connected to one of the four drivers of change of the TD Ready Commitment: Financial Security, Vibrant Planet, Connected Communities and Better Health. In 2021, the TD Ready Challenge Problem Statement was focused on addressing predicted learning loss in math and reading for disproportionately impacted students in grades K-12 as a result of the COVID-19 pandemic. Here were some of the projects that were supported:
Tech Spark Canada: Spark Plug – Democratizing Education through AI and Data-driven Personalized Learning (Canada) received $1M to leverage artificial intelligence and predictive data analytics to personalize learning experiences in reading and math for Black, Indigenous and People of Colour (BIPOC) middle school students. They use a proprietary algorithm to identify each student's intelligence type and learning level so they can send personalized culturally responsive content to their devices to increase their unique understanding of reading and math.
The Victoria Native Friendship Centre's Bruce Parisian Library will become a Reading Hub for in-person and online cultural programming for urban Indigenous pre-school, and K-12 school children. The Library Team, Elders, and volunteers will read to children while Indigenous authors will be invited to speak to schools and to online book groups."
The McKenna Institute at the University of New Brunswick: Indigenous Youth Digital Acceleration Program (New Brunswick, Canada) bridges the digital divide faced by Indigenous youth by employing an integrated, hands-on approach to learning, designed to build on a variety of STEM topics including (but not limited to) mathematics, technology, computer literacy, biology and sustainability to one of the youngest and fastest growing demographics in Canada.
Q: Is there anything you'd like to add?
A: TD Bank Group, including TD Insurance and the TD Ready Commitment, want to help people feel more confident about their future, not only about their finances.
The Douglas College Foundation would like to thank TD Insurance for supporting the Campaign for Indigenous and Immigrant Student Awards. If you would like to make an impact for these students, please visit: douglascollege.ca/strengthen-pathways.