Partnering across borders for social and global justice awareness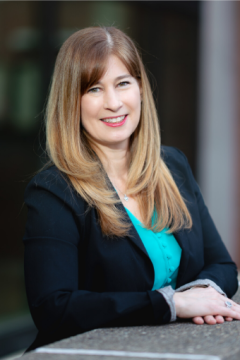 When Janice Sestan partnered with a fellow global studies professor in Japan, she knew it would help her students branch out in ways she couldn't facilitate alone. The strong bonds the two classes built across borders served as the ultimate proof. 
Janice and her partner professor, Rachelle Meilleur from Kyoto University of Foreign Studies (KUFS), wrapped up their third COIL program in Fall 2022. Janice says working with Rachelle gave her the opportunity to turn her Global Citizenship 1101 course into a collaborative, intercultural experience for her students. 
Janice and Rachelle centred their courses around SIMA Academy, a platform for globally sourced short documentaries. They took on the platform's SDG Challenge: Advancing Media Information Literacy and Global Citizenship through the Power of Film. 
This challenge was a call to educators to create learning environments that focus on social and global justice awareness. Over the eight weeks of the course, Janice and Rachelle's students worked together to create video presentations that showcased their own sense of belonging in a global community and their roles in promoting social justice, sustainability and human rights in local and global contexts.  
The project was so successful that Janice and Rachelle received an award from SIMA Academy, United Nations Educational, Scientific and Cultural Organization (UNESCO) and Asia-Pacific Centre of Education for International Understanding (APCEIU) for taking part in their challenge.  
Janice says that the College's existing global vision gave herself, Rachelle and their respective students the right trajectory to thrive in this program.  
"Douglas's classrooms are full of international students and a lot of diversity to begin with. Partnering with other institutions means creating a joint program with instructors and students who already have intercultural and international experiences in mind." 
The strong relationship Janice built with her partner over the course of these three programs was what made their most recent endeavour so successful, Janice says.  
"We taught each other about virtual exchange practices. Rachelle took training and then brought that to me. I was doing all my research on my own – learning, finding resources and making sure we were implementing best practices," she says. "Discovering each other's working styles, pedagogies and the goals we had for our students was what made the collaboration work for both classrooms." 
In the future, Janice plans on developing a trilateral COIL collaboration between herself, a professor from ITESO Universidad Jesuita de Guadalajara, Mexico, and her existing partner at KUFS.