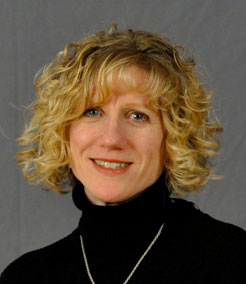 About
Position: Instructor
Department: Sport Science
Faculty: Science and Technology
Office #: 1345
Office Phone: 604-527-5045
Email: sirnak@douglascollege.ca  
EDUCATION AND QUALIFICATIONS 
PhD, Education, University of British Columbia (Focus: Curriculum & Pedagogy) MSc, Kinesiology, University of Western Ontario (Focus: Physical Activity & Aging) BEd, Education, University of Toronto BA, Kinesiology, University of Western Ontario
Principal Qualifications, University of Toronto & University of Western Ontario Senior Division Qualification, Physical Education Physical Education Specialist Coaching Theory Levels I & II
TEACHING AREAS 
My teaching areas focus on socio-cultural studies of health, sport and physical activity as well as curriculum and pedagogy. In my courses I strive to connect theory and practice through applied activities. The courses I teach include SPSC 1105; 2205; 3158; and 4291.
For the 2018-2019 academic year, I am willing to supervise students in a Directed Studies (SPSC 3991) course. Please contact me at least one semester prior if interested.
SCHOLARLY AND PROFESSIONAL INTERESTS 
My scholarly and research interests coalesce around cultural processes influencing knowledge construction of physical activity, health, aging, and curriculum. I draw from critical and feminist perspectives in my approach to research and teaching.
Currently, I am involved in a couple of research projects.One is an exploration to better understand women's health-related experiences with road cycling and the other is critical analysis of health-related knowledge produced through using wearable digital technologies.
My research and teaching are informed by my experience as an elementary school teacher and principal alongside studies, research and teaching in post-secondary settings across Canada and Internationally.
MEMBERSHIPS
Canadian Society for Studies in Education (CSSE) Physical & Health Education Teacher Education (PHETE) Physical & Health Education Canada (PHE Canada) Council of University Professors and Researchers (CUPR) North American Society for the Society of Sport (NASSS) The International Association of Physical Education in Higher Education (AIESEP) Ontario College of Teachers (OCT) National Task Force for Women in Cycling
SELECTED PUBLICATIONS
Sirna, K. (2018, accepted). Middle-aged and older women road cyclists: Exploring embodied experiences.  Paper presentation at the International Conference on Qualitative Research in Sport and Exercise, Vancouver, Canada.
Sirna, K. (2018). Exploring digital health literacy: Considerations for a contemporary PHE Curriculum.  Paper presentation at the PHE Canada Research Council Forum, PHE Canada, Whistler, Canada.
Ward, P., Sirna, K., Wareham, A., & Cameron, E. (2017). Embodied display: A critical examination of the biopedagogical experiences of wearing health. Fat Studies: An Interdisciplinary Journal of Body Weight and Society, 7(1), 93-104.
Sirna, K. (2016). Road cycling over forty: Fitness, friends and fondos. Sociology of Sport Journal, 33(3), 230-239.
Sirna, K. (2014). Social media: Processes for knowledge (re)production of health, bodies, and physical activity. In Fitzpatrick, K. & Tinning, R. (Eds.), Health Education, Healthism, and neoliberal bodies. Routledge Publishers.
Sirna, K. & Tinning, R. (2014). Tensions in teachers' identities as critical educators for justice. In P. Jenlink (Ed.), Teacher identity and the struggle for recognition: Meeting the challenges of a diverse society. Lanham, MD: Rowman & Littlefield Education, pp. 37-48.
Tinning, R., & Sirna, K. (Eds.). (2011). Education, social justice and the Legacy of Deakin University: Reflections of the Deakin Diaspora. Sense Publishers.
Sirna, K., Tinning, R., & Rossi, T. (2010). Social processes of health and physical education teachers' identity formation: Reproducing and changing culture. British Journal of Sociology of Education.
Rossi, T., Tinning, R., McCuaig, L., Sirna, K., & Hunter, L. (2009). With the best of intentions: A critical discourse analysis of physical education curriculum materials. Journal of Teaching in Physical Education, 28(1), 75-89.
Sirna, K., Tinning, R., & Rossi, T. (2008). The social task of learning to become a physical education teacher: Considering the HPE subject department culture. Sport, Education & Society, 13(3), 285-300.
Rossi, T., Sirna, K., & Tinning, T. (2008). The process of becoming a health and physical education teacher: The HPE subject department office as a site of performance. Teaching & Teacher Education, 24 (4), 1029-1040.
Rossi, T., & Sirna, K. (2008). Creating physical education in remote Australian schools: Overcoming the tyranny of distance through communities of practice. Journal of Research in Rural Education, 23(6), http://jrre.vmhost.psu.edu/wp-content/uploads/2014/02/23-6.pdf
Sirna, K. (2006). Elementary teachers: Forming political identities as social agents. Teacher Education & Practice, 19(2).