The Douglas College Institute of Urban Ecology is seeking members of the community to help gather information on a species of ground beetle that mysteriously showed up in B.C. roughly five years ago.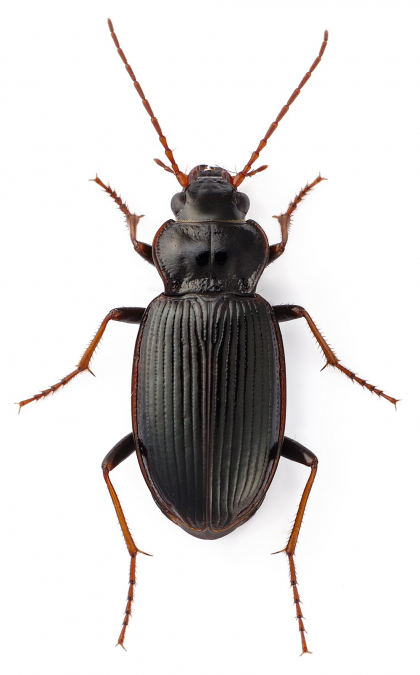 Dr. Robert McGregor, Executive Director of the Institute of Urban Ecology (IUE), and his team first discovered Nebria brevicollis, a species of ground beetle native to Europe, at the Coquitlam Campus in 2018. Prior to this, there was only one other known specimen in Western Canada, collected near UBC in 2015.
Now, through an initiative called Beetle Watch 2020, the IUE is asking 'citizen scientists' to lend a hand by trapping and photographing beetles, and submitting information to the IUE for analysis. This information will inform the IUE on the distribution of this newly introduced species – and shed light on whether it's a friend or foe. Or both.
"This insect is not a potential pest species," said Dr. McGregor. "It doesn't feed on crop plants. It is a predator of small invertebrates and serves a beneficial function. However, it does have the potential to displace similar local native species."
For details on how to participate in Beetle Watch 2020, community members can watch the IUE's videos on YouTube. McGregor said setting a beetle trap is simple.
"Anywhere that you can install a cup into the ground will work. You can try installing a cup in your yard or anywhere else outdoors that may lead to trapping beetles. It's that easy," McGregor said.
Citizen scientists who want more information about participating can join the IUE Beetle Watch 2020 Facebook group or email iue@douglascollege.ca.
Contact:
Maia Odegaard
Communications Coordinator
odegaardm@douglascollege.ca
All Students
Community
Alumni