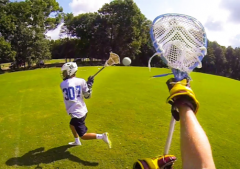 Coaches' Corner is a space where students and coaches can access helpful sport-specific resources; a different sport is highlighted every month.
Various aspects of sports are brought to the forefront such as accessibility, lesson plans, and general knowledge (who doesn't love fun facts?!). With the world of coaching being ever-changing, we believe it is important to constantly strive to be a better coach and mentor. We hope that these resources are helpful to you and that in the future you may try and incorporate some of your learnings into your lesson plans and programs. 
Do you have a favorite website, book, or resource that you don't see?
Email me, Shelby Gingrich, the SPSC Student Coaching Ambassador at dccoachingambassador2020@gmail.com. I'd love to check it out and add it to this space!
Email Us