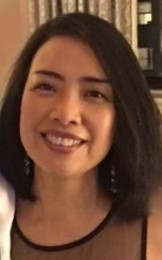 Faculty Member
Marketing Department
Faculty of Commerce and Business Administration
Anvil Office Tower 629, Douglas College
604 777 6638
Email: atunl@douglascollege.ca
Educational Credentials
Master of Business Administration (De La Salle University), Bachelor of Science in Commerce in Business Management (De La Salle University), Provincial Instructor's Diploma (Vancouver Community College), TESL Diploma (Vancouver Career College) Essential Skills Certificates (Douglas College) Professional Affiliations BC American Marketing Association
Marketing Concentrations
Non-profit Marketing Strategies, Business Marketing, International Marketing, Personal Selling
Professional Profile
Passion, creativity, innovation and leadership have been Leyvi's trademark in the varied industries that she worked in. From being a treasury officer of an oil company, facilitator of Training Group, coordinator of a non-profit organization, and a business and marketing instructor of colleges, these traits have continuously guide her to produce quality results.
In all her professional endeavours, Leyvi seeks relevance in serving her customers and clients. She believes that relevance is achieved through active listening, assessment of needs, visualization and application of academic theories to real life.
As an instructor, Leyvi strives for continuous improvement. Aside from workshops, seminars and academic events, learning comes from everywhere she goes and everyone she meets. Leyvi aims to connect with learners, uses diverse teaching techniques to engage them and helps students to understand concepts through related industry examples and experience.
Being active in the community through volunteering keeps her in touch with local events, community members and changes. It is also a great way to give back. Life balance, maintaining a positive view, sincerity, and the determination to move forward are the values that Leyvi conveys in her undertakings. Before joining Douglas College as a full-time instructor, Leyvi has worked for Chevron Company, Lafarge Cement, SHARE Family and Community Services, Douglas College Training Group, Greystone College, Ashton College, SELC Canada and School District 43. She has also been a contract marketing instructor at Douglas College for two years before teaching full-time.