Program
Professional Communication (Post-Degree Diploma)
---
Fall 2023: Accepting applications
Winter 2024: Accepting applications
Summer 2024: Accepting applications
Length of Program
One year
Credential Type
Post-Degree Diploma
Admission Type
Limited Enrolment
Overview
If you want a career as a professional communicator, the Post-Degree Diploma in Professional Communication is for you. You'll gain experience writing in a variety of genres, editing both print and online documents, designing and producing documents using industry-standard software, and working on projects in teams and individually. You'll also participate in a professional experience opportunity - either a job or a project - that requires a significant amount of writing.  
Equip yourself with the knowledge, skills, and behaviours to work as a professional communicator in sectors including business, government, non-for-profit and publishing. Please note that you must have a bachelor's degree in order to take this program.
Flexible studies
This program is designed to meet the needs of both recent university graduates and working professionals. Classes take place on Saturdays and in the evenings so you can continue to work while you study.
Graduate job-ready with the Career Boost program 
Designed for post-degree students, the Career Boost program prepares you for part-time paid or volunteer positions that complement your studies. You'll participate in career-building workshops, one-on-one coaching sessions, career fairs, networking with employers, peer-led leadership meetings and more. Once you graduate, you'll get the continued support, skills and knowledge you need to find a full-time job in your field.
Admissions Requirements
Applicants must meet the admission requirements listed below:
Applicants must have an undergraduate degree from a recognized post-secondary institution in Canada or an equivalent credential from an approved institution of a different country. Any applicant who earned their credential in a language other than English must meet the Douglas College English language proficiency requirement.
Applicants must also submit a letter of application and writing samples. In the letter, applicants must describe their prior educational and work experience as well as explain how completion of the diploma program will help them meet academic and/or career objectives. For the writing samples, applicants must select material (a combined total of 8–10 pages) that highlights their writing ability in at least three genres (for example, an academic essay, website copy, and a technical manual). Applicants should not include samples of collaborative writing; they may include excerpts from longer works. Electronic submission of the letter and writing samples (PDF format) is preferred.
Cost
You can get an average cost for your program - tuition and student fees, books, uniforms, lab fees etc - on the Program Cost page. 
Only programs approved for student loan funding are listed on the Program Cost page. For all other programs, refer to the Tuition Fee page.
Program Requirements
Curriculum Framework
Graduation Requirements For Students Completing By Summer 2023:

Successful completion of 30 credits
50% (15 credits) of all coursework must be completed at Douglas College
Time limit to complete program graduation requirements: four (4) years
Graduation Requirements For Students Completing After Summer 2023:
Successful completion of 30 credits
50% (15 credits) of all coursework must be completed at Douglas College
A minimum program GPA 2.00
Time limit to complete program graduation requirements: four (4) years
Course Requirements:
Course Number
Course Title
Credits
Required courses:  
CMNS 3000
Communication Professions
3.00
CMNS 3900
Professional Experience
3.00
CMNS 4000
Professional Communication Portfolio
3.00
Select seven courses from the following thirteen options:
CMNS 3100
Language, Institutions and Power
3.00
CMNS 3102
Language Studies for Professional Communication
3.00
CMNS 3103
Research Report and Proposal Writing
3.00
CMNS 3200
Professional Editing
3.00
CMNS 3316
Conflict Resolution: Advanced Practices
3.00
CMNS 3400
Document Design
3.00
CMNS 3401
Visual Communication
3.00
CMNS 3500
Technical Communication
3.00
CMNS 3501
Writing for the Web
3.00
CMNS 3600
Writing for Magazines and Trade Publications
3.00
CMNS 3700
Public Relations Writing
3.00
CMNS 3800
Special Topics in Professional Communication
3.00
CMNS 3901
Directed Studies in Professional Communication
3.00
Total Credits
 
30.00
Program Guidelines
Program Guidelines for previous years are viewable by selecting the version desired. If you took this program and do not see a listing for the starting semester / year of the program, consider the previous version as the applicable version.
Testimonials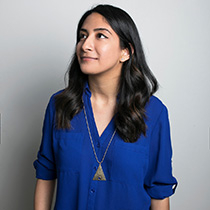 Launch a writing career
Grad Maansi Pandya kick started her UK journalism career with a post-degree diploma.
Career Pathways
Career opportunities include:
Media Relations Coordinator
Communications and Event Coordinator
Public Relations Agent
Communication Coordinator
Corporate Communicator
Information Officer
Writer
Editor
Journalist