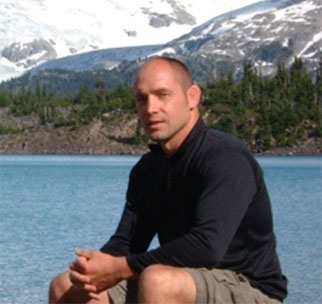 About
Position: Instructor
Department: Sport Science
Faculty: Science and Technology
Office #: 1333
Office Phone: 604-527-5693
Email: sturrockg@douglascollege.ca
Education and Qualifications
SIMON FRASER UNIVERSITY Curriculum Theory and Implementation- PhD SIMON FRASER UNIVERSITY, Masters of Education-Curriculum Development SIMON FRASER UNIVERSITY Teachable Major in Biology UNIVERSITY OF TORONTO Bachelor of Education YORK UNIVERSITY Special Education Specialist UNIVERSITY OF WESTERN ONTARIO Honours Bachelors of Physical Education
Current Teaching Areas
SPSC (2211, 4211) – Portfolio Entry and Exit SPSC 1103 – Conditioning for Sport and Physical Activity SPSC 4199 – Physical Education and Coaching Methods SPSC 1314 – Performance Analysis: Wrestling and Judo SPSC 5396 – Alternative Environment Physical Education
Academic Professional Profile
Gord started his teaching career as a Physical Education Specialist at an elementary school in London, Ontario. He later moved on to teaching math and Physical Education at the High School level in London, Ontario. An outdoor enthusiast he was easily lured to British Columbia in 1991 where he secured a teaching job with the Coquitlam School district. Here he taught Special Education, Science, Mathematics, Physical Education, and Experiential Education. In 2003, he started an experiential integrated curriculum program called Experiential Studies 10, which runs out of Centennial School in Coquitlam. Looking for more challenge, he started teaching at Douglas College in 2008 and later completed a PhD at Simon Fraser University. His research focus was on the long term effects of experiential integrated curriculum programs as they relate to active citizenship. Gord was a former member of Canada's National wrestling team and continues to be involved in sport as coach and master coach developer.
Teaching Concentrations
Gord presently teaches courses which focus primarily on physical education curriculum and pedagogy as well as coaching philosophy and theory. Gord is also involved in some of our outdoor courses which includes an integrated experiential program called the Sport Science Experiential Education Program. This program is co- taught with Peter Koci and integrates three courses in an experiential manner.
Professional Affiliations and Service
Association for Experiential Education North American Association for Environmental Education Certified K-12 Teacher, BC Ministry of Education Teacher Regulation Branch PHE Canada Professional Member BC Wrestling Association (Master Coach Developer, Vice President - technical) Wrestling Canada (Master Coach Developer: Lead facilitator for high performance coaches).