2017 Coaching Profiles
As part of our Coaching Initiatives in the Sport Science Department at Douglas College, we profile coaches who are positive role models for our students. For the 2017 year, our Student Coaching Ambassador Holly Morgan has profiled community member Tom Norton (Special Olympics), Faculty Emeritus Tim Frick (Wheelchair Basketball), and BPEC students Carleigh Henly (Soccer) and Kevin Kazun (Basketball). Each of these coaches works or volunteers in a variety of settings and has carved out a unique career. Read more about them below!
Tom Norton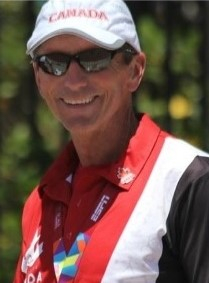 Special Olympics BC Abbotsford Team BC/ Team Canada Athletics
Personal Background & Pathway into Coaching
Growing up in Winnipeg, I graduated from Elmwood High School, as a track and field powerhouse and went on to graduate from the University of Manitoba studying Psychology, English, and Sociology. Competing in High School in track as well as a member of the Wpg Razorback Track Club I later competed for the U of Manitoba in track as a middle distance athlete. Both my high school and track club coach helped mold my perspective on the importance of having strong, principled coaches. Needless to say one of my strongest influences to this day was my Jr High School basketball coach, from grades 7-9 who also coached me in cross country. This was a gentleman who also played semi-pro basketball himself alongside several of Canada's Olympic Team members and always led by example. Firm, yet always fair he never judged and was instrumental in supporting me through a life altering experience which lead me to my sport successes to this very day. 
From there, I moved to the West Coast of Canada in 1980 landing in Coquitlam BC attending Simon Fraser University. I continued competing in track, road running and cross country for the Valley Royals (Abbotsford) Track Club and the Vancouver Olympic Club. Graduating from Simon Fraser University in the Professional Development Program (PD), Faculty of Education, my specialty focused on Special Needs Education. From 1981-85 I went on to teach Primary Special Needs and Secondary English in the Burnaby School District. As fate would have it, I took up a call in 1982 and applied to join the RCMP, something I had looked into right out of high school as a green 18yr old. In 1985 I hit the bricks in Regina at the Depot Division RCMP Training Academy and following six months of gruelling boot camp and graduation, I came back to BC serving since then in multiple roles; General Duty Uniform policing; Traffic; Training; Professional Standards; Labour Relations; Crime Prevention Services, 20 years on the Emergency Response Team and now a recent move to our Provincial Major Crime Section here in the Lower Mainland. 
Coaching Experience
I've been involved with Special Olympics for over 25 years first with the Law Enforcement Torch Run starting in 1990, as a coach in Athletics and as a strength and conditioning coach among other pursuits. 
At the recent 2015 Special Olympics World Summer Games in Los Angeles as part of Team Canada, my second World Games I coached my athletes to multiple podium finishes, personal performance records and even better, achieving life goals. Currently dedicating my involvement with the Special Olympics organization Special Olympics BC [SOBC] – Abbotsford, I also sit on the Local Executive as the Coach Coordinator and act as the Head Coach for Athletics and our Club Fit [strength and conditioning] program. I am also fully involved in the Special Olympics BC Performance Program and have taken on the role as Athletics Tech Advisor for Field Events, a shared Provincial Coach role.
Coaching Education
Having moved through the NCCP Coaching stream in Athletics Levels 1 through to 3, I'm currently pursuing my Performance Coach Competition Certification in Sprints/Hurdles [NCCP Level 3], as well as Athletics Performance Coach Endurance and the Canadian Sport Institute Advanced Coaching Diploma. In previous years having coached my two older sons in hockey I've successfully completed up to Level 2 NCCP Technical certifications in this sport as well. 
Coaching Philosophy
I take an athlete-centred in his approach. Working with SOBC athletes, my job is to translate experience and knowledge into individual plans and specialized instruction that genuinely empowers the athletes, to see them soar both in their sport achievements and their confidence.
I've been fortunate enough to be a member of 11 Special Olympics regional and provincial teams, two Special Olympics National teams 2011 World Summer Games Athens Greece, and 2015 World Summer Games in Los Angeles CA., and a Local training coach for athletes on the Provincial and National Games path.
As a mentor coach with the SOBC Performance Program , these programs set the bar high for the athletes and coaches addressing any specific limitations the athletes might have, breaking tasks down into the base elements so that the athletes experience continued success along the way until the full task, goal, or skill has been accomplished. 
Advice for future Coaches
If I could offer any one piece of advice to a coach, be a life-long learner. Read everything you can get your hands on. Seek out other coaches to take away the little gems to apply to your own philosophy of coaching and up your game and, seek out training opportunities as an official. Gaining experience as an official in your sport of choice allows you to get the "inside track" so to speak, and recognize that knowing and understanding your sport inside and out is essential helping your athletes get to where they want to go. 
My motto is "helping you help yourself". I feel it fosters an environment of empowerment for all involved in sport and in life. "Always be firm, fair, decisive, and most importantly instil the desire to excel all the while having fun. Lead by example and don't ask from your athletes what you wouldn't ask of yourself.
Awards & Accomplishments
2016 Governor General of Canada Sovereign Medal for Volunteers 2015 Special Olympics North America Coach of the Year 2015 Special Olympics Canada Male Coach of the Year 2014 Special Olympics BC Howard Carter Award Performance Coach of the Year 
Tim Frick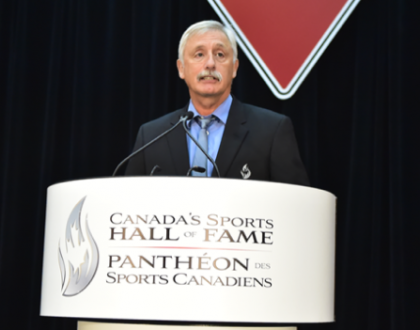 Faculty Emeritus, Douglas College, Sport Science Department
Personal Background & Pathway into Coaching
I was born in Aldershot England and moved to Canada (Northern Ontario) when I was 4 years old. I lived around the Sudbury area until age 12 then moved to the Parksville area. I went to Malaspina College for a year and then transferred to UBC. I have a BPE, M.Ed. and Instructors Diploma (Special Education) from UBC. Also, I am NCCP Level 4 certified in wheelchair basketball.
I started as a soccer coach for the 5-6 year old team and have more or less coached every year since. At my first practice I was demonstrating a backheel passing drill for warmup to the kids and ran into the goalpost. I knocked myself out cold - first practice ever as a coach! The kids thought it was hilarious! I was inspired by my father Tony, and by my soccer coach at the time to teach ad instruct as a Coach.
Coaching Experience
Coach, Douglas College Royals wheelchair basketball team - 96, 97 CWBL champions
Coach, BC Breakers provincial women's team 1997-present (numerous CWBL medals)
Coach, VCC Langara Falcons men's volleyball; 1980 CCAA Gold and Vancouver Sr. Women's OTL 1980 National Gold; 1977-1980 wheelchair volleyball national gold medals
Rick Hansen's coach during his track/roadracing career & with a portion of the Man in Motion tour, and in wheelchair volleyball (1977-84)
Coach at the 1984 Summer Olympics (off site) for Rick Hansen, Andre Viger & Mel Fitzgerald
Coach at the 1978 Stoke Mandeville Games
Coach at the 1980 Games in Arnhem and at the 1984 Games at Stoke Mandeville
Coach for Daniel Wesley in Athletics from 1986-1990 (world record 100m 1988)
Terry Fox's coach for wheelchair volleyball and some track training (1977-80)
Coach of one Canadian Sports Hall of Fame member (Rick Hansen) and three B.C. Sport Hall of Fame members (Marni Abbott, Richard Peter and Rick Hansen)
I currently coach basketball and wheelchair basketball at Pender Island Elementary School, and I coach with BC Wheelchair Basketball.
Coaching Education
Learning Facilitator - Theory A, B and Comp-Dev, Wheelchair Basketball
Master Coach Developer - wheelchair basketball
NCCP Level 4 certified in wheelchair basketball
Coaching Philosophy
When I was in high school and started to coach, I read every coaching biography I could find. I learned that the most successful coaches weren't necessarily the x's and o's genius types, but all cared deeply about the athletes as individuals. Then when it came to the team concept, the needs of the team came before the wants and desires of the individuals.
Advice for future Coaches
Just remember, anyone can figure out fitness or tactics, but successful coaches actually coach people, not just the sport.
Latest Awards & Accomplishments
2009 Coaching Association of Canada Geoff Gowan Award 2012 Wheelchair Basketball Canada Hall of Fame 2013 Queen Elizabeth Diamond Jubilee Medal 2013 Basketball BC Hall of Fame 2013 Canadian Paralympic Committee Hall of Fame 2014 Inducted into Canada's Sports Hall of Fame (sportshall.ca) 2016 Inducted into the Canadian Disability Hall of Fame (November 2016) (cfpdp.com) 2017 Will be inducted into the BC Sports Hall of Fame in April, 2017.
Carleigh Henly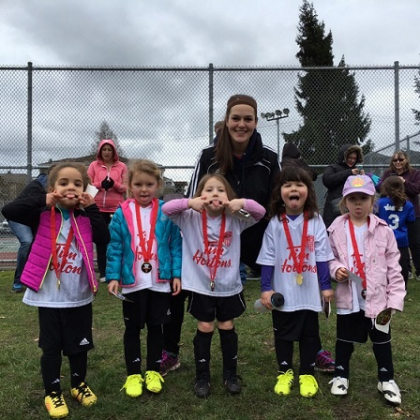 Current BPEC Student
Women's Soccer Coach
Personal Background & Pathway into Coaching
I grew up and went to school in Coquitlam. During my grade 12 year I was scouted for a few local universities and colleges for soccer, including Douglas. In the last 15 minutes of the try-out for the Women's Soccer Team at Douglas, I completely blew my knee, completely tearing my ACL and meniscus. I was devastated, as I identified largely as an athlete. I went to physiotherapy, however, psychologically, I felt unable to get back into the sport. From there, I completed my first year of University at Thompson Rivers University, then decided to travel with my 3 best friends to South-East Asia for 4 months. With the trip coming to an end, I spontaneously booked a trip to Australia and spend a year over there working and travelling. Travelling was the silver lining to my injury, as I would not be the person I am without these experiences. Arriving home from my trip, I knew I wanted to study Sport Science, and so I ended up here at Douglas. I am just starting my 4th year in the Bachelor's of Physical Education and Coaching here at Douglas.
Coaching Experience
When I started my education at Douglas, I missed being a part of the sport community. I started coaching, first, in Summer and Spring break soccer camps through Coquitlam Metro Ford. From there, I developed a passion for coaching and teaching kids, not just the physical skills, but teamwork, determination, resilience and other life skills that are applicable not only to sport, but to life.
Coaching Education
I have some community coaching certifications such as Active Start, as well as many components of the NCCP. I am interested in pursuing more coaching education, as there is always something that you can gain and apply to your teaching practice to improve as a coach. This is something I will be looking into more in depth after my graduation. 
Coaching Philosophy
I am a process based coach, largely emphasizing a mastery climate. At this young age, creating a challenging yet very fun environment is my goal. I aim to ensure my athletes feel competent, autonomous and as though they are a valued member of the team. I am very passionate in creating a learning atmosphere where they recognize their mistakes as integral to their learning. I emphasize the small victories and develop a special connection with each athlete. I believe that an improvement in soccer skills will be a byproduct of optimally challenging practice drills and games. I believe that my empathy, compassion and enthusiasm are strong characteristics of my coaching personality. 
Advice for future Coaches
My advice for anyone who wants to go into coaching… just go for it! Dive in, maintain an open mind and just do your best. You'll be pleasantly surprised! Often times, the coach learns just as much as the athletes - patience, compassion, and adaptability. It is the most rewarding experience of all. 
Kevin Kazun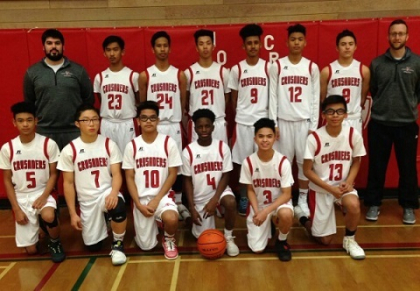 Men's Basketball Coach Current BPEC Student
Personal Background & Pathway into Coaching
I grew up in Coquitlam, BC. I attended Our Lady of the Assumption Elementary School in Port Coquitlam, and then transferred to Archbishop Carney Secondary School also located in Port Coquitlam. After high school I came to Douglas College to study Physical Education and Coaching, I am now a 4th year Bachelors of Education and Coaching student.. Right now I am in my last semester at Douglas College, in the Bachelors of Physical Education and Coaching program and I am the assistant coach for the junior boys' basketball team at Holy Cross secondary School in Surrey. 
Growing up, I had always played a lot of sports, and throughout high school I started to narrow my focus to basketball. I think one of the things that led me into coaching was throughout all those years I had coaches that encouraged and helped me, not only develop physical skills but also life skills that aided me long after sport. During high school I began to gain interest in physical education and a logical step to make to improve my teaching skills was through coaching. So the year after I graduated, I went back to my high school and asked the athletic director if I could coach the grade 8 boys. The athletic director was more than happy to have me volunteer, so I came to the tryouts and helped pick players for all the teams. After tryouts the athletic director approached me and asked if I would be interesting in being his assistant coach for the senior girls, I readily accepted and began my coaching career. I felt that in order to improve my own abilities it would be best to learn and observe from coaches who knew more and had more experience than I did. In order to gather a wealth of knowledge that would not only be useful for coaching but teaching as well I committed a full year to coaching, and enjoyed it so much that I never stopped. I have been coaching ever since that first year. 
Coaching Experience
I started coaching in 2011, for the first three years I was the assistant coach of the senior girls' basketball team at Archbishop Carney Secondary School and for the last three years I have been the assistant coach of the junior bays basketball team at Holy Cross Secondary School. During the summer I also coach at a summer camp for kids aged 7-12. I am currently the assistant coach of the Junior Boys' Basketball Team Holy Cross Secondary School. I am now the Assistant Coach of the Junior Boys' Basketball Team at Holy Cross.
Coaching Education
No particular coaching education is required to be a high school basketball coach, but through my post-secondary education I have had the opportunity to pursue basic levels of certification.
I currently possess NCCP introduction to competition theory levels A and B, with a sport ethics module, as well as NCCP training focused on leadership and sport psychology, High Five certification, and Sport Med certification. 
I believe it is important to take opportunities to further develop coaching knowledge and ability when they present themselves. Therefore, I think being attentive to your own coaching goals is important in deciding what you want to pursue and how much coaching education you want. Personally I like to be out in the field learning from people who have experience and knowledge, as I find it the best way to improve my own skills, and through collaboration with other coaches I gain knowledge about coaching. 
Coaching Philosophy
I would describe my coaching philosophy as an athlete centered approach to coaching. I believe that the most important thing about coaching is getting to know your athletes not only as athletes but on a personal level as well. Through building a personal connection with athletes as a coach you can better develop a plan for the athletic and personal development. I think that the goal of a coach should be to aid and guide athletes in discovering their own potential athletically, but also building skills that will carry them further through their lives not just their sport. I believe that if I can make a difference by helping an athlete learn more about the sport and also more about themselves as an individual I have met my responsibility as a coach. 
Advice for future Coaches
Get out into the field as soon as possible start building your skills and discover if coaching is what you really want to pursue, and what areas you need to work on to be a better coach for your athletes and yourself.