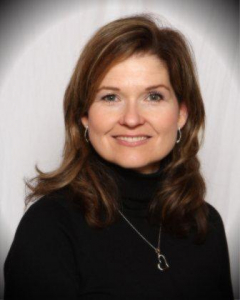 Faculty Member
Marketing Department
Faculty of Commerce and Business Administration
Anvil Office Tower 635, Douglas College
Tel: 604 527 5882
Email: coxs@douglascollege.ca
Educational Credentials
Master of Business Administration (Simon Fraser University), Bachelor of Business Administration (Simon Fraser University), Diploma in Retail Management (Capilano College)
Professional Affiliations
BC American Marketing Association Faculty Rowe
Marketing Concentrations
Marketing Communications and Promotions, Marketing Strategy and Marketing Management, Event Management, Community and Stakeholder Engagement
Professional Profile
Communication and teaching are passions for Shannon. Teaching at Douglas College since 2007, she has taught marketing and communications at BC and Alberta post-secondary institutions for 25 years and is recognized as an effective instructor, facilitator, and trainer.   She is unique in that she brings the business world to her academic students, by guiding students to work with real businesses to the benefit of both students and industry. In the Marketing Department, Shannon has been involved in the Envision Financial partnership for Marketing Practicum students since 2012. She actively implements service learning in her courses.
Consulting in marketing and management over her career, Shannon has worked with private, public and not-for-profit organizations in their marketing, leadership and management development.  Shannon has facilitated coaching workshops for federal government middle managers; developed an extensive educational outreach program for a cement company's environmentally-sensitive stakeholders; conducted marketing research on culture, arts and heritage; and co-facilitated conversations on the future of engineering education between academia, industry, and government.
A strategic thinker and planner, Shannon's experience extends from management and marketing consulting and business coaching, to teaching/training. Shannon has delivered workshops, focus groups, strategic retreats, and numerous seminars.  Her style and skills communicate well in both the face-to-face and virtual environments.  She sits on the Douglas College Marketing Advisory Council, and is an active community member and volunteer.